5 reasons why a renewed Dell XPS 15 laptop is a smart choice for budget buyers.
5 Reasons Why You Should Choose

a

Dell

XPS 1

5

laptop

 
Dell XPS ("extreme Performance System") is a line of high-end consumer laptop and desktop computers produced by Dell. If you want a laptop that not only does your daily job but also allows you to run strong apps, the XPS is the one for you. Products like XPS 13, XPS 15 and XPS 9510 help Dell compete with the best in the market. Let's have a look at what makes the XPS series one of the greatest in the industry. 
12th Gen
PCIe 4.0, which supplies double the speed of PCIe 3.0, and DDR5 memory, which is up to 50% faster than DDR4, are also supported by the 12th Generation Processors. Furthermore, the processors are backward compatible with earlier generations of Intel CPUs and are compatible with existing LGA 1200 motherboards. 
In terms of raw performance, the 12th Gen processors have a minor advantage. They're based on Intel's new Willow Cove architecture, which improves single- and multi-threaded performance slightly. They also have larger caches and faster clock speeds, which improves their performance even further. 
Windows 11
Windows 11 incorporates the most recent Microsoft technologies and enhances the functionality of Windows 10. The Windows 11 update has monthly bug fixes, new storage notifications for OneDrive, changes to the Windows Spotlight feature, and other features. This means that Windows 11 is continually being enhanced, upgraded, and worked on.   
The latest edition of Windows supplies an enhanced user experience as well as a clean, easy-to-use design that many consumers look for in their technology. Renewed technology is the most cost-effective way to explore and use the most recent applications. Renewed devices can perform just as well as new and are virtually always less expensive than newly built equipment. As a result, renewed laptops are an excellent choice for your laptop upgrades. 
GPU
Dell XPS 15 laptops in the XPS series range from high energy use to everyday use. The XPS series' low-end models include Intel UHD and Iris Xe graphics cards, while the higher-end models include Nvidia GPUs. Intel's UHD Graphics and Iris Xe graphics chips are integrated, which means they're embedded into the same chip as the CPU. Integrating the GPU into the same chip as the CPU and other components cuts costs and energy consumption while potentially improving performance. 
The GeForce RTX 2080, 3080, and 4070 are so fast that you can reach 60 FPS at 4K with max settings in most of today's games, offering you a super smooth, super detailed, super high-resolution experience that is unrivaled.  
Memory
Memory may differ among laptops, like the GPU issue in the Dell XPS 15 series. An ability of 8GB or 16GB is useful for storing temporary data for present use. While the ability of LPDDR4x has been exhausted, LPDDR5 will support new use cases such as AI and Machine Learning on phones, low latency gaming and game streaming, and support for demanding 5G applications such as cloud-based computing.  
A CPU with inbuilt RAM makes your computer speedier. Dual channel memory is a feature of some motherboards and chipsets that allows them to use two memory modules as a single unit, allowing the CPU to have a broader and quicker data flow. This means that the CPU can simultaneously read and write data from both modules. This ultimately allows the computer to function faster. 
Storage
Storage is used by your computer to store your operating system, apps, and any data that has been loaded during use. Depending on the model, Dell laptops may feature an SSD or an HDD. Added storage allows you to save more applications, programs, games, and movies.  
Where Do I Get My Renewed Dell XPS 15 Laptops From?
Now, a machine that holds all the components mentioned above may well seem beyond budget for many buyers. However, there is a way to get the same laptop for only a small price of the original one. With PCMart, you can buy your renewed dell xps 15 laptops that fulfil your every need from a laptop. To know more about other renewed laptops on the platform, check out this link.  
---
Older Post
Here's How to Save Money and Space with an All in One PCs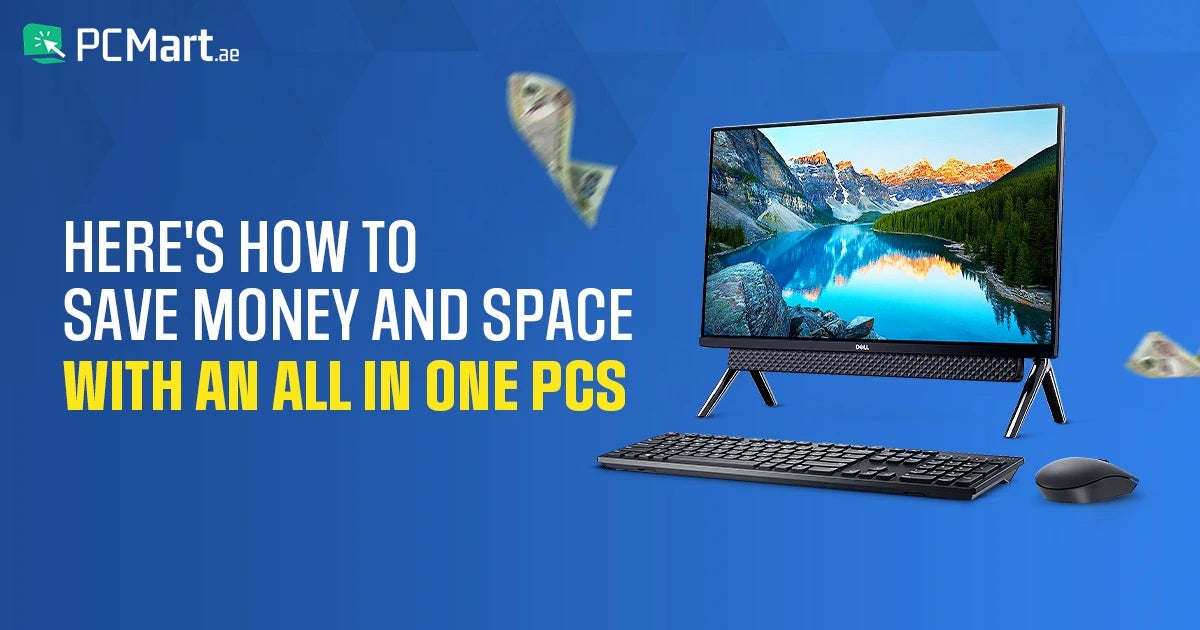 Newer Post
Getting the Best Renewed Lenovo Laptops in the UAE