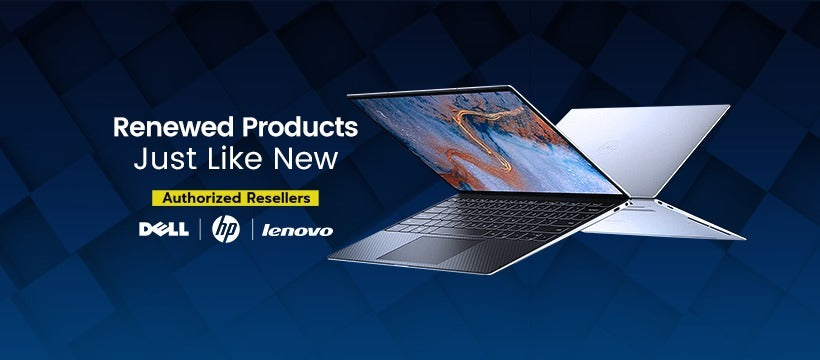 Are Renewed Laptops Worth It?
Investing in a new product always comes with risk. The risk focuses on what the product has value for.  Value drops tremendously down the road. So, are Renewed Laptops worth it?
This article will not only provide you with insights. But at the same time, you will learn why this is a feasible decision. Yes, a Renewed Laptop is worth it. They are far cheaper than what you might get at retail. It is a common factor not to purchase a new product unless you are a die-hard fan.
Customers prefer Renewed models because they want to stay with the times. A Renewed laptop is like a new laptop. The only key takeaway is that these models are restored to their original factory settings.
More active components are added and fully tested for the long run. The decision to invest in a Renewed laptop fully depends on you. Several factors come into play when making this decision, such as:
Are Renewed Laptops worth it as per price?
You can determine the worth of any refurbishment by the value of the products.  PC Mart offers a wide variety of Renewed laptops and pc at affordable rates. The discount parity varies. But it depends on your usage.
The Renewed gaming laptop costs more but can handle any task you throw at them. The Renewed Business laptops are cheaper and more business oriented. A significant price drop between variants is what makes Pcmart a household name. You can view it here.
To make sure your decision bears some weight. It is always best to check the specification and do they relate to you. Newer generation computer electronics tend to be more expensive than the previous generation.
An i7 12-gen will cost you more than an i7 10th-gen Renewed laptop. Any renewed company offering big price drops or features is a good deal. Your usage is what depends on the value. Graphic cards are going to be expensive in the future.
Are Renewed Laptops worth it as per the Certification?
Hard-end money comes at a price. That is why we suggest always buying Renewed products from a certified computer retailer such as us. This certification signals that the laptop restoration is as per factory settings. The laptop has no scratches or bumps, which means it falls into an A grade.
For customers, we provide a 30-day money-back guarantee policy and a 90-day return policy. This is something Amazon does not do. All laptops offered by Pcmart that come with SSD get a one-year warranty from us. Lessen your risk and shop with Pcmart.
Good Places to buy Renewed Laptops
Pcmart is a great place to purchase Renewed laptops and computers. Newegg is one of the market-leading companies that consumer electronics at affordable prices. You can view them here. eBay offers stronger buyer protection than any other eCommerce platform. You can view the products using this. If you are willing to purchase a Renewed laptop over a brand-new one. Your best bet would be to check the above places. I prefer the main website as it is much safer and more secure.
Are Laptops of this variety Worth your Requirements:
Here are several things to look for when shopping for a new renewed laptop.
OS:
The operating system is the most prominent thing to look for in a Renewed laptop. Newer laptops come with Windows 11 and 10. Any Renewed Laptop that offers already installed windows is a great deal. Just Like Pcmart, who pre-install all their computers with Microsoft Windows 10/11.
CPU:
The CPU is the central node of the computer. An investment in an i7 Renewed laptop will benefit you for ages to come. It might cost you, but its advantages are worth the cost. If you think the price is an issue, then an i3 or i5 Renewed laptop will suffice.
RAM:
Standard Renewed laptops come with 8 GB of RAM DDR4, but some deals also come with 16 GB and 32 GB variants. The latter variant is perfect for highly intensive tasks and Google Chrome.
SSD
All renewed computers come with SSD as standard. Pcmart offer a one-year warranty for all computers having one. This is exclusive to us; no one else does this.
Screen Size
Having a bigger screen means that you can view things more clearly. Standard Renewed laptops come in 14-inch screens, whereas best-Renewed laptops come in 21-to-22-inch models.
Battery life
All renewed laptops at Pcmart exceed up to 85 % capacity as per new standards. We ensure all items offer better performance than newer models. They might seem to have shorter capacity but not with Pcmart as we keep all our laptop batteries in good health.
Brand
Renewed Laptops come in a variety of brands. We offer Renewed Laptops and Desktops for HP, Dell, and Lenovo. Dell is the most preferred model because of its components but for compact & design, HP is a good choice as well.
Conclusion
The main purpose of this article is to give you a perspective that renewed laptops are a good thing. You get to save money and get all the things you require. Pcmart also has gaming desktop and laptop if you are interested. You can view our whole range here.
If you are in the market for a

 

reliable renewed laptop

 

or desktop, we invite you to explore our

 

online store PC Mart and discover the perfect device to meet your needs.
---
Older Post
Renewed Touch Screen Monitors Best Gaming Solution in UAE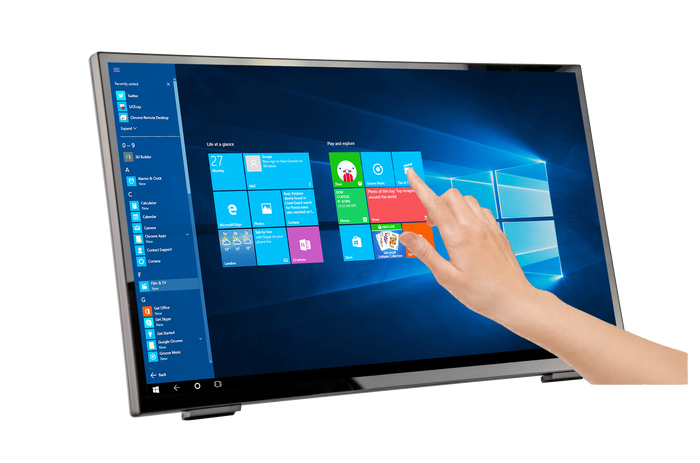 Newer Post
Mac vs PC Which is Right for You?