Best Budget Laptop - Affordable Performance for Students
If your laptop is durable, has decent performance indexes, and has a good battery, it is suitable for students. Getting laptops for kids can sometimes be tricky. Technology is evolving fast, and some parents do not grasp what their kids need for their classrooms. However, for college students, you should find the best budget laptops that match the performance of business laptops in an office or an industry setting.
Fortunately for students in the UAE, there are some great places to get laptops. In this regard, PC Mart has been among the most excellent sellers of renewed gaming, business desktops, and laptops in the Middle East. We have a comprehensive collection of some of our most reputed computer brands: Apple, Dell, Hp, Lenovo, Acer, Toshiba, and Compaq.  
Want to know which best budget laptops can help you excel as a student in Dubai? Read on to find out.
Checklist to look for Before Getting a Budget Laptop:
You need to know some general information before purchasing the laptop. Following are some of these main points to remember:
Screen size:

A laptop screen between 12 and 14 inches is ideal for portability and usability.
CPU: A CPU Core i5 is great for budget laptops. Many affordable laptops range between 500-600 AED. With that price tag, anything less than Core i5 is a crime in plain sight. At PC Mart, all our budget laptops have a Core i5 Intel processor.
Screen:

Since these laptops are renewed, they are carefully assembled so that there is no cosmetic damage. Make sure that your computer does not have such issues. 
RAM:

For many budget laptops for students, PC Mart laptops come with a standard 8 GB RAM. Customers who want to get more ram will need to go for our business laptops.
Battery Life

: At PC Mart, our budget laptops have good battery life. Ideally, your budget laptop should last 9 hours on a single charge. Renewed laptops might last longer.
4 Best Budget Laptops for Students in Dubai 2023
In this economy in 2023, it is understandable that you are considering purchasing a renewed laptop from PC Mart. Our laptops are fine-tuned to match your specifications. Here are 4 of the budget laptops which we feature in our inventory. 
Please note that the list features laptops that are available at the time of writing this blog. Kindly click here: www.pcmart.ae 
The following four laptops are not only budget-friendly but worth the cost.
Lenovo T470 Laptop 
Main Feature: It has three lightning-speed USB ports (intel® Thunderbolt™) for all your assignment and notes sharing purposes.
Lenovo ThinkPad T470 laptop has a 
Price: DHS 474

Core i5-6300U

2.4GHz processor

8 GB RAM, 512 GB Solid State Drive

Windows 10 Pro 64 Bit

Display: 14.00 inch 16:9, 1920 × 1080 pixel

Battery: 48 Wh Lithium-Polymer (Li-Po)
This laptop is ideal for business and offices. It has features focusing on notes-taking, which college students can use most – that too with the lowest price range on PC Mart! The renewed models have also come with company-provided charging cables.
HP EliteBook 840 G4 Laptop 
Main Feature: It has a privacy screen (hp Sure View) to hide sensitive information visible on your computer screen by making it difficult for onlookers to view from the sides.
Because of its unique office build, EliteBook 840 G4 laptops are among the most purchased PC Mart laptops. Some notable features include:
Price: DHS 625

14-inch screen

All three Core i5 to i7 Generations

8 GB RAM, 256 GB SSD

Windows 10 Pro operating system

Storage size: 256 GB

Battery: 1.48 kg (3.26 lbs)

It comes with an SD card reader slot
Elite books are very popular hp laptops among students in Dubai, primarily because of their sleek design and ergonomic keyboard. It is suitable for note-taking but can also be used with kids for interactive activities because of its decent display. 
Toshiba Tecra Z240 Laptop 
Main Feature: The honeycomb chassis design keeps the laptop lightweight and cooler.
PC Mart has two versions of Z240, with one priced at DHS.700, and the other one at DHS 800. For students, we recommend the budget laptop at a cheaper price. 
Price: DHS 700 

Display: 14 inches, 1360 × 768 pixel

CPU: Core i5

Also, have a Toshiba charger and power cables
Because the laptop has a lightweight design, it is easily portable. It has a durable battery for the long-lasting all-nighters you must pull for exam preparation. Another feature that makes working on a Z240 is that it is ideal for multitasking, with an even more efficient fingerprint reader to unlock it. For a laptop in the best budget laptop list, Z240 has many high-end specs.
Dell Inspiron 3501 Laptop
Main Feature: It has some of the lowest noise levels, with an even better cooling mechanism 
Dell has some of the best budget laptops for students, making it a go-to brand for many customers. Talking about the Inspiron collection, it is mostly used as an entry-level office laptop. Regarding design, the Dell Inspiron 15 3501 isn't particularly innovative. However, considering everything, it's a good laptop for the money. It also does not come with a USB Port C. Some other notable features include:
Price: DHS 779

Processor: 11th Gen Intel Core i3-1115G4

Display: 15.6-inch FHD (1920 × 1080) Anti-glare LED Backlight
Conclusion
Simply put, the majority of students in 2023 need a laptop. With the rise of remote learning and content creation among students, having a budget laptop is necessary. However, unlike a desktop PC, a laptop is handy.
With PC Mart, you get a wide selection to choose from. If you are looking for the best budget laptop in 2023, look no further. Please email us at info@pcmart.ae to correspond with our sales team immediately. 
---
Older Post
Why Renewed Laptops Still Sell Better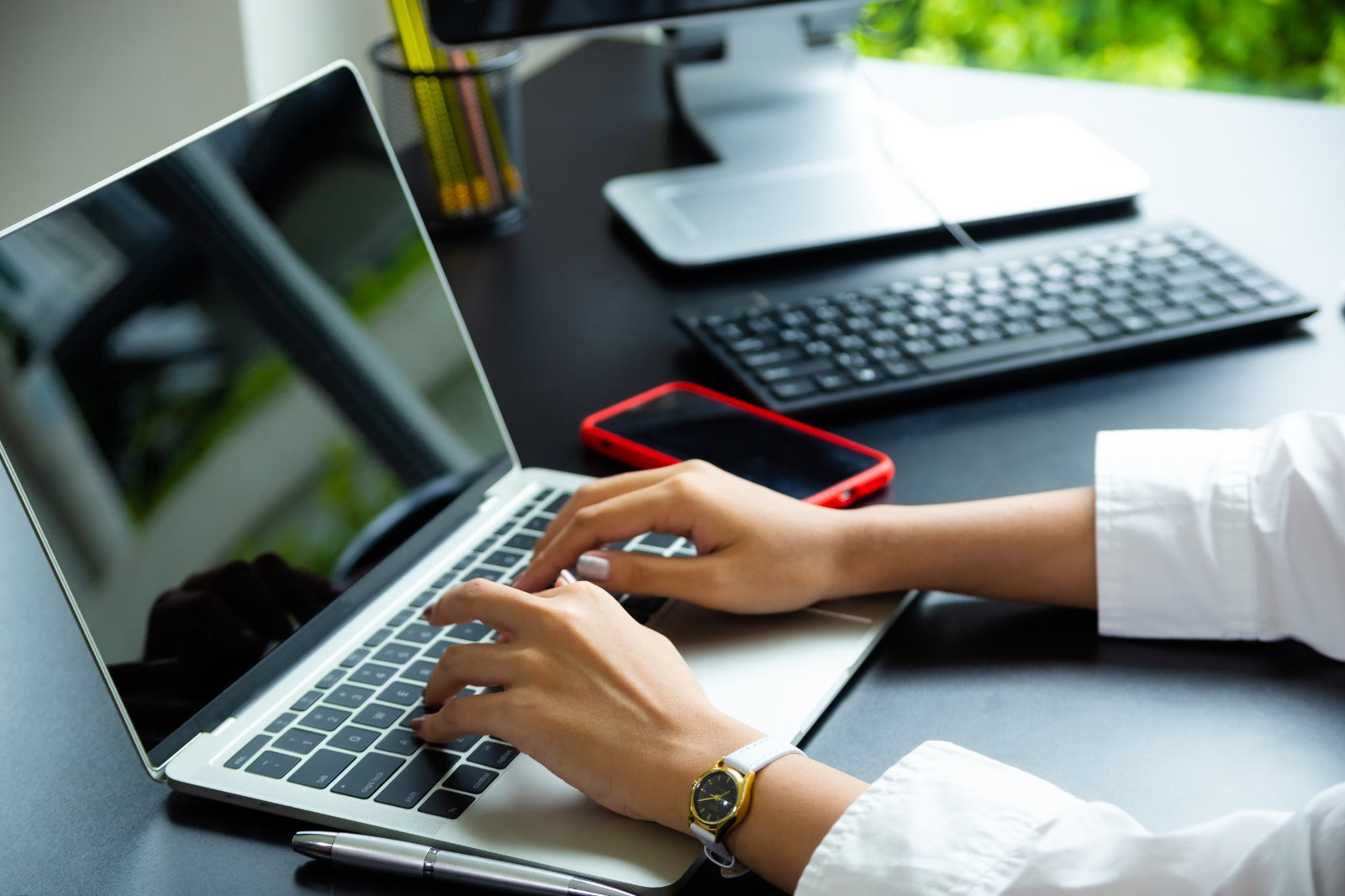 Newer Post
How Renewed Desktops Are Revolutionizing the Gaming Industry