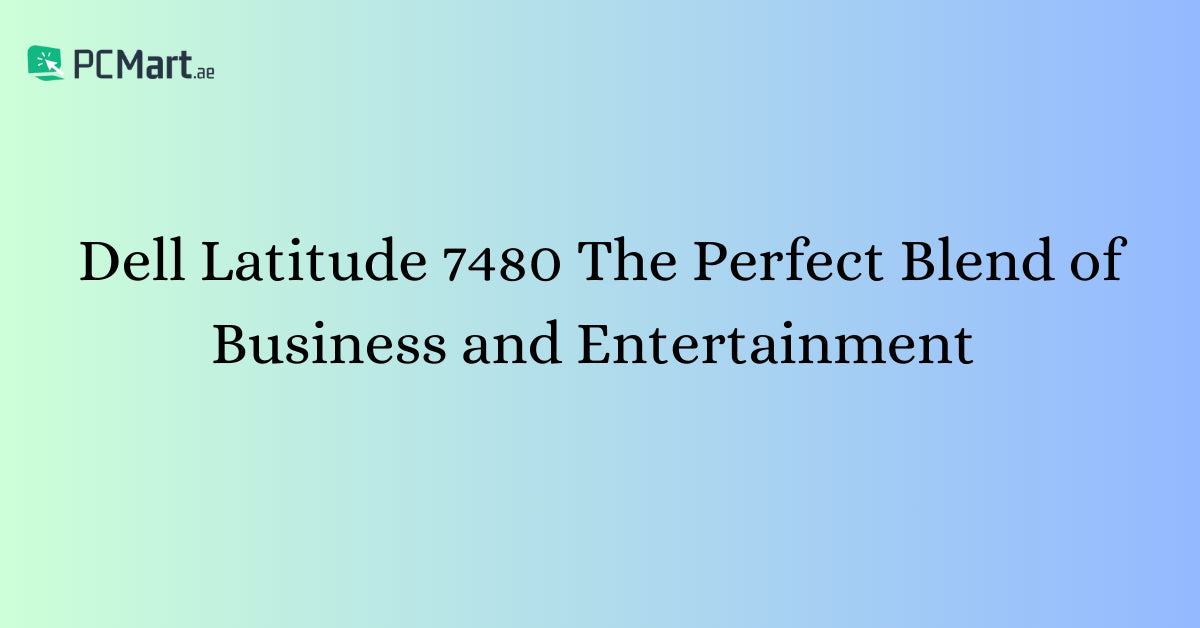 Dell Latitude 7480 The Perfect Blend of Business and Entertainment
Dell Technologies has changed tremendously in the four decades since its establishment to become the corporation it is today. What began as a computer startup in a University of Texas dorm room has evolved into a worldwide technology industry leader via bold innovation, a vision for a better society, and the biggest technological merger in history.  
Dell launched the XPS line in 1990, followed by Latitude and Inspiron in the mid-1990s. Each series has several subseries and models tailored to meet the demands of various consumers. We shall focus on the Dell Latitude series for this blog's purposes. 
Dell Latitude
This line of laptops is designed primarily for business customers that demand a dependable and long-lasting gadget.
The series debuted in 1994 and has since grown to include a diverse variety of vehicles with varying specs and features.  
Dell Latitude laptops are well-known for their sturdy design and dependable performance. These laptops are suitable for professionals who want a gadget that can withstand regular use.
The Latitude series' primary specifications are extended battery life, neutral design, and industry-standard functions.
Dell, like the XPS series, divided the Latitude series under four key titles: 3000, 5000, 7000, and 9000.  
Portability, security, manageability, and dependability have long been pillars of Dell's well-regarded Latitude line. The 2017 edition of the 14-inch device, now simply referred to as the Dell Latitude 7480 - both the digits 14 and the letter "E" have been omitted from the name - outperforms the prior Dell Latitude 14 E7470 in many critical areas. 
Case
The semi-unibody chassis is finished in a black soft-touch paint that not only looks sophisticated, but also feels terrific to the touch and supplies excellent slide resistance.
In our instance, both the body and the lid are made of aluminum alloy, so the base unit does not bend much when pressure is applied, and the torsional stiffness is also extremely good.
The build quality is excellent, and there are no gaps to speak of owing to the semi-unibody construction. 
Security
The Latitude 7480 includes a slew of security measures, as one would expect from a professional laptop.
The touch fingerprint reader and contacted/contactless smart card slot are included in the Dell Latitude 7480's Hardware Authentication Bundle 2. 
Display
This Latitude has a 14-inch QHD (2560 x 1440 pixels) Anti-Glare - Touch display with Gorilla Glass and a pixel density of 210 ppi.
With a brightness of 270 and a high pixel display, you may enjoy Blu-ray movies on your laptop while also creating high-quality material.  
The Dell Latitude 7480 boasts exceptional viewing angle stability thanks to IPS technology, with no visible changes in color or noticeable loss of brightness even at very shallow angles.
Latitude 7480 is well-suited for outdoor use, thanks to its relatively high brightness of 320 nits and non-glare display coating. 
Performance
Dell supplies four Kaby Lake ULV CPU (Central Processing Unit) options for the Latitude 7480: Core i3-7100U, Core i5-7200U and i5-7300U, and Core i7-7600U. Our SKU has an i7-6600U CPU with a base clock of 2.8 GHz and a largest Turbo Boost speed of 3.9 GHz for both cores.  
Dell Latitude 7480 also has 16 GB of SDRAM (2133 MHz DDR4) and a 512 GB Intel SATA M.2 SSD (Solid State Drive), making it well-equipped to manage the diverse workloads experienced in the workplace or at home. 
GPU (Graphics Processing Unit)
Dell Latitude 7480 employs the processor-integrated Intel HD Graphics 620, which runs at clock frequencies ranging from 300 to 1067 MHz in this configuration. When it comes to business laptops, gaming performance is not a requirement, and the Latitude 7480 with its integrated GPU is certainly not a choice. Regardless, it can still run low-resolution vintage games for nostalgia's sake. 
PC Mart and its line of Dell Latitude Laptops
Dell Latitude 7480 isn't the only business laptop on PC Mart, you can find dozens more on the website.
PC Mart is stocked with Inspiron, XPS, Latitude, and even Alienware laptops for users who like gaming and creating content. You can buy your renewed laptops from PC Mart and save up to 50%. 
---
Older Post
The factors to see when choosing a laptop for video editing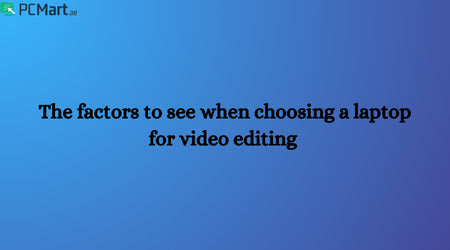 Newer Post
Your Wireless Mouse Not Working While Connected? 5 Things to Check