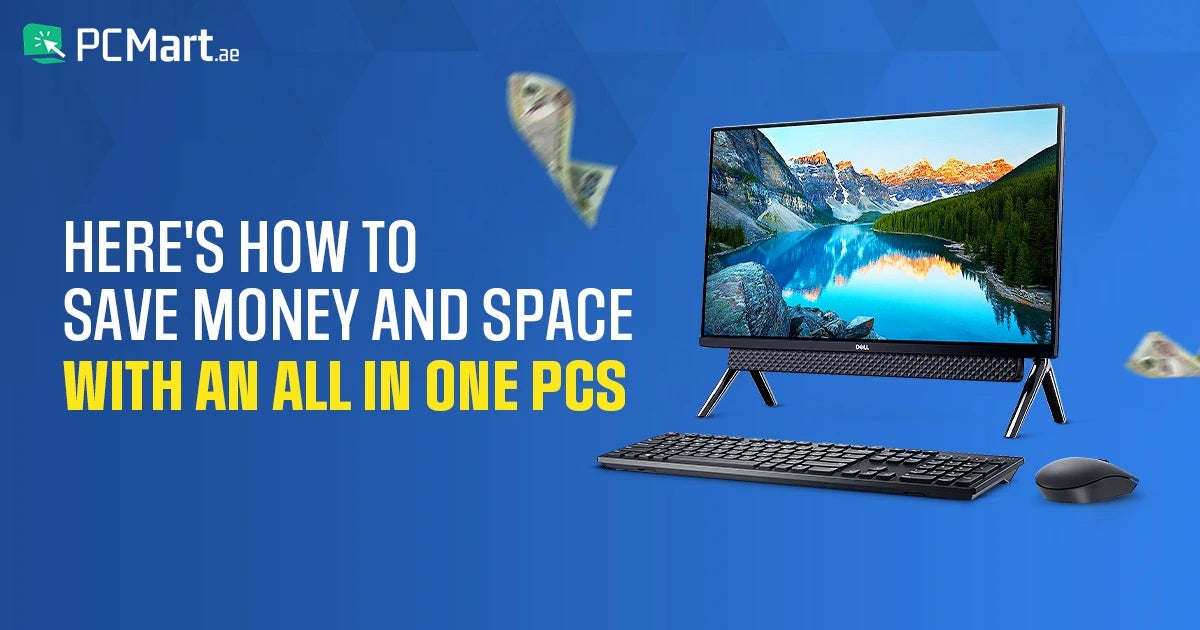 Here's How to Save Money and Space with an All in One PCs
Computers have become a necessity for all sorts of tech jobs. Whether you are a freelance remote worker or an entrepreneur, you need to have compact, all in one PCs that can run tasks efficiently in a short time. Using a computer in this contemporary hardware redesign is about more than ergonomics. It is also about saving space and money. 
Investing in Dell AIO PCs can be the wisest decision if you are in the Middle East and plan to buy a PC for business. An even better way to go about it is investing in renewed all in one PCs from PCMart. Since 2012, we have stemmed from high-end products and exceptional customer service. Our professionals are well-trained to reassemble assorted brands of PCs, laptops, and their components.  
The trick to experiencing successfully renewed all in one PCs is not just buying them but maintaining them so that you can benefit from their lower costs and space-saving features. In this blog, we are unravelling all the AIO PCs you can get at a fraction of the manufacturer's price.  
What Are All in One (AIO) PCs?
All in one PCs represent a complete computer system that seamlessly incorporates essential components like the CPU, memory, storage, and display into a single, streamlined unit. This design eliminates the hassle of dealing with multiple devices and tangled cables. Everything you need is elegantly consolidated within one sleek and space-saving unit. 
 At the heart of such a computer lies its display, which not only serves as the monitor but also functions as the central hub housing all the vital computer components. These displays often come with touch-enabled capabilities, allowing for intuitive interaction with the computer system. This feature proves especially advantageous for tasks demanding precise control, such as graphic design and photo editing. 
Benefits of All in One PCs
One of the primary benefits of AIO PCs is their space-saving design. With a compact footprint, they are ideal for small offices, dorm rooms, or any environment where space is limited. AIO PCs help declutter your workspace and provide a clean and organized setup by eliminating the need for separate towers and cables. 
Additionally, all in one computers are more energy-efficient than traditional desktop computers. Combining all the components into one unit reduces power consumption, resulting in lower electricity bills and a smaller carbon footprint. 
Storage Saving with Dell All in One PCs
Technology gadgets have come a long way since the 90s. Today, we like our computers to be sleek, thin, and clutter-free. Enter all in one computers, which have managed to do just that with the bulky cathode ray tube computers.  
AIO PCs often come with built-in features that further optimize space utilization. Some models offer adjustable stands or wall-mounting options, allowing you to position the PC to maximize your space.  
Moreover, these compact machines combine the power of a traditional desktop computer with the convenience of a space-saving design. These PCs work best for remote workers with ease of portability.  
At PCMart, we have some robust storage-saving Dell AIO PCs. We are listing the best space-saving AIO PCs at PCMart below: 
Dell Inspiron 27-7700

 

Dell Inspiron 5400

 

Dell OptiPlex 3000 3280

 
If you think AIO PCs are only for storage space saving, you have another thing coming. Dell Inspiron 27-700 AIO PC features a 27-inch Full HD display with a 1920 x 1080 resolution for crisp and clear visuals. It offers abundant storage space with a 1TB hard disk drive for file storage and a 512GB solid-state drive for faster performance. The memory includes 12GB of RAM to multitask and run demanding applications smoothly.  
It comes with a renewed Windows 10 Home installed by PCMart professionals. Processing power is provided by an 11th-generation Intel Core i7-1165G7 processor running at 2.80GHz base speed, which is perfect for office work. You can use this PC for intensive task handling, such as multimedia projects and gaming.  
Dell Inspiron 5400 PCs sport a 23.8-inch Full HD display for vivid visuals. It contains 512GB of fast solid-state drive storage rather than a mechanical hard disk drive. The 8GB RAM provides reliable multitasking performance for everyday tasks. Pre-installed is the Windows 10 Home operating system for broad compatibility.  
With its Full HD screen, SSD (Solid State Drive) storage, 8GB RAM, Windows OS, integrated graphics card, and latest generation Intel processor, Inspiron 5400 AIO PCs are built to deliver reliable performance for both productivity and entertainment. 
OptiPlex 3280 features a 21.5-inch Full HD touchscreen display for intuitive control and vivid visuals. Fast 512GB solid-state drive storage allows quick boot and load times.  
With 16GB RAM, it can smoothly run multiple demanding programs simultaneously. The Windows 11 Pro operating system and Intel Core i5 processor enhance business functionality.  
Cost Saving with Dell All in One PCs
When setting up a computer workstation, cost is always a significant consideration. Traditional desktop setups require separate components, including a form factor tower, monitor, keyboard, mouse, and speakers. This can quickly add up and strain your budget. 
Not only does all in one compact system cut costs by eliminating the need to purchase separate items, but they also reduce the clutter on your desk, creating a more organized and efficient workspace. Additionally, AIOPCs are often more energy-efficient than traditional desktop setups. With their integrated design, they tend to consume less power, resulting in lower electricity bills over time.  
In the UAE, renewed PCs and laptops have developed a niche marketplace primarily because people prefer using environmentally friendly devices because of their lower costs. Add AIO PCs to the mix, and you have the best deal for yourself.  
Following are some of the bestselling cost-saving Dell all in one PCs at PCMart: 
Dell OptiPlex 7460

 

Dell Inspiron 23 5400

 
Dell OptiPlex 7460 AIO integrates a 24-inch Full HD 1920 x 1080 resolution display and components into a single compact unit. It has a 512GB solid-state drive rather than a mechanical hard disk for faster performance and boot times.  
With 16GB of RAM, it can effortlessly multitask demanding programs and large files. The Windows 10 operating system ensures broad software compatibility. These PCs carry Intel Core i7-8700 processors and achieve 4.60GHz boosted speed.  
These PCs may seem unassuming, but they pack some powerful capabilities under the hood. With its generous 23.8-inch Full HD display, you will have ample space for both work and leisure activities. The spacious 1TB hard drive provides an abundance of storage for your valuable photos, videos, music, and more. While it may lack the rapidity of a solid-state drive, this 1TB HDD offers an extensive capacity to accommodate all your files and games. 
The 8GB of RAM gives this computer some serious multitasking muscle to handle everything from web browsing to editing videos without sweat. An 11th generation Intel Core i3 processor clocked at 1.7GHz provides the brain to power through tasks efficiently. And while the graphics are not the flashiest with an integrated card, it will still let you stream movies or edit photos without issue. Some may overlook this system because it does not have the highest-end specs, but you should not if cost savings is your goal.  
All-in-One PCs: Final Verdict
Embracing the benefits of renewed all-in-one PCs from PCMart can prove both practical and efficient. AIO PCs consolidate all essential components into a single unit for those looking to save money and space. Moreover, because professionals renew our PCs and laptops, you will surely get the same experience at a fraction of the cost. 
The cost savings and energy efficiency make them an attractive choice for businesses and individuals. If you want to streamline your setup and reduce expenses, consider investing in our All-In-One PCs inventory list from the website today and enjoy its many advantages.
---
Older Post
Which is the Best Gaming Desktop for E-Sport Games?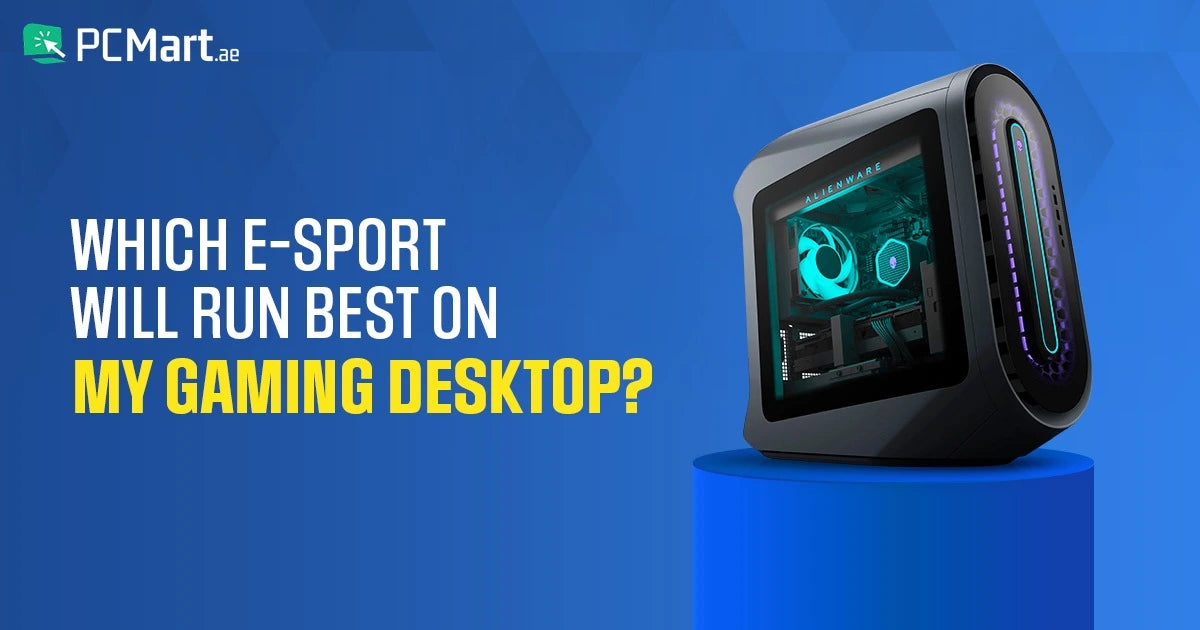 Newer Post
5 reasons why a renewed Dell XPS 15 laptop is a smart choice for budget buyers.