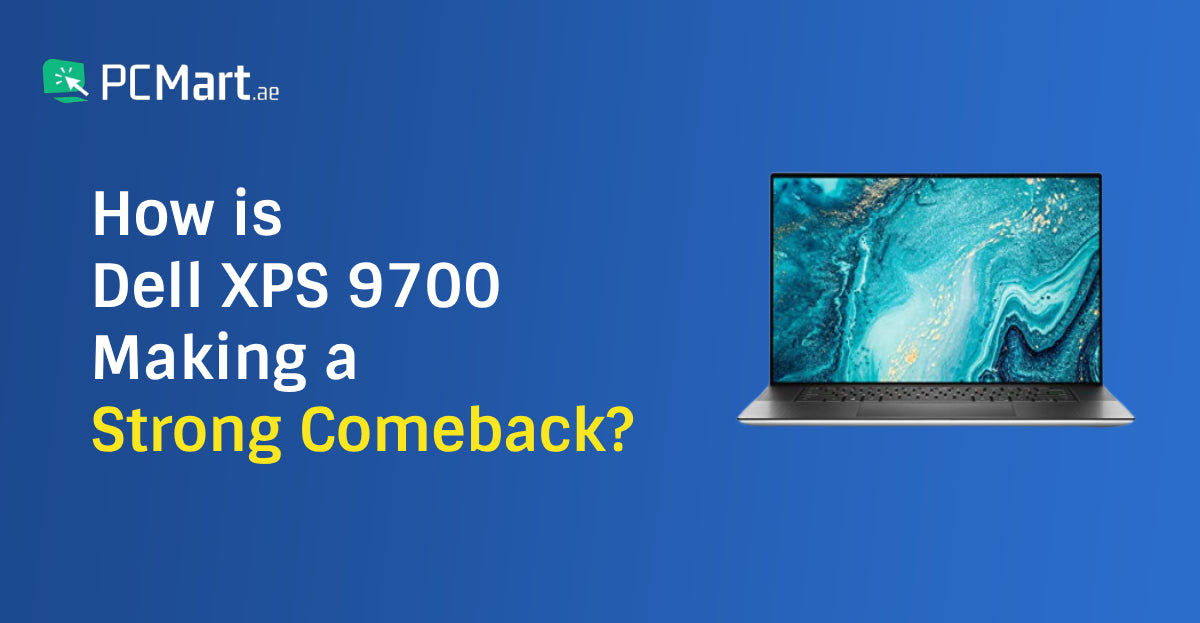 How is Dell XPS 9700 Making a Strong Comeback?
With ever-changing technology, we can always expect a product or two of a beloved series to go rogue and need fixing. Dell XPS 9700 not only feels like a bullseye when it comes to saving the XPS series altogether but also pushes the limits to new benchmarks for Dell as a quality brand.  
Since the Middle East has proven itself successful on both the commercial and consumer end, organizations and business people want devices to keep up. Since 2008, Dell has been one of the few contenders to bring anything remotely futuristic to the table with their XPS business-oriented laptop series.  
The cherry on top is the rise of renewed laptops in the UAE (United Arab Emirates), converting the demand for quality business laptops into eco-conscious and responsible commercialism. Efforts like these gave birth to companies such as PCMart, which are committed to providing all the best features of high-end computing at a fraction of the cost in the UAE and neighboring countries.  
The following blog explores how the renewed XPS 9700 available at PCMart is making a solid comeback to the UAE market. Let us find out.  
What Makes Renewed Dell XPS Series Unique? 
From the University of Texas dormitory to becoming the multinational computer manufacturer Dell Inc., the brand story is highly inspiring. We at PCMart are inspired by their journey and put in every effort to bring it to our audience in the form of renewed laptops.  
XPS, or Xtreme Performance Systems, took center stage around 1993 among their successful laptop series. In those years, the tower form factor was all the rage. XPS laptops started hitting the shelves in 2007, becoming instant hits. New Dell XPS laptops are popular because you do not have to compromise on sleek designs, higher storage capacity and up-to-date graphics.  
Over time, these unique features started to feel obsolete, primarily because of Dell's competitors catching up. It was not until the Dell XPS 17 9700 laptop broke the stalemate more than a decade later.  
The Dell Ecosystem Advantage 
 One of the reasons behind the renewed Dell XPS laptops' strong comeback is their integration into the broader Dell ecosystem. Dell offers a range of accessories and services that complement the XPS 9700, enhancing your overall experience. The computer is a complete package from Dell's large screen display that expands your workspace to Dell Premier Support for hassle-free assistance.   
What Makes Renewed Dell XPS 9700 A Game Changer? 
PCMart's renewed Dell XPS 17 9700 is a brilliant 17-inch Ultrabook, which is immaculately thin and light to carry. Excellent performance, a gorgeous screen and fantastic battery life are all standard features of the Dell XPS 9700, which has everything you need in a business powerhouse.  
XPS 9700 created a buzz even in the renewable PC market because we have not seen a large display screen in a Dell XPS laptop for over a decade. Even the battery power is better than the M2 MacBook, which is just a little short of 16 hours.   
Dell XPS 17 9700: Overview 
The predecessors, XPS 13 and 15, have also made huge waves on the spectrum, but they had some bits and pieces missing. There was a concern that Dell might not return with the XPS 9700 with a more considerable number of ports, just like the predecessors. However, Dell 17 9700 surprised critics and fans alike.  
Imagine a laptop combining a large display with razor-thin bezels, delivering an immersive viewing experience that redefines the standard of visual excellence. Whether you are a creative professional seeking pixel-perfect clarity or a movie buff craving cinematic visual, the XPS 9700 feels like it knows what it is doing, and we are here for it.  
Specifications of XPS 9700  
Processor: Intel  

 

Screen Size: 17 inches UHD+ Touchscreen 

 

Display Resolution: 3840 x 2400 

 

Hard Disk Size: No HDD (hard disk drives) 

 

Solid State Drive: 1TB NVMe SSD (Solid State Drive)  

 

RAM Memory Installed Size: 16 & 32 GB 

 

Operating System: Windows 10 Home 

 

Card Description: Integrated 

 

Processor: Core i7-10875H, Core i9-10885H 

 

CPU Speed: 2.30GHz up to 5.10GHz 

 

Hard Disk Description: SSD 

 
Renewed Dell XPS 9700 Key Features   
Following are some of the key features of a renewed XPS 9700 laptop if you purchase it from PCMart: 
Lasting Battery: gives 25 hours on a charge with the high-capacity battery. 

 

Premium Ergonomic Material: Maglev keyboard and lightweight carbon fiber or arctic white woven glass materials for a distinct build. 

 

Creative Ready: 100% Adobe RGB coverage display and CinemaColor software optimized for creators. 

 

Keyboard: Just the right amount of clicky and quiet; ergonomic palm rest. 

 

PCMart Warranty Included - 90-day PCMart Renewed Warranty provides peace of mind. 

 
Who Can Use Dell XPS 9700? 
Many people can use the laptop based on its features and specifications. Here is a list of the consumers of a renewed Dell 9700 laptop:  
Business Executives: On-the-go productivity machine, perfect for presentations, data analysis, and organizational multitasking  

 

Content Creators: Can handle video editing and content creation for any platform: vlogging, podcasts, or influencers. The large screen and crisp graphics make for an excellent content-creation tool. 

 

College Students: College students can use XPS 9700 for coursework, research, and projects. The laptop is portable with a powerful battery that can last a complete day. 

 

Programmers: Software developers and programmers can utilize the laptop's processing power and ample screen space for coding and testing applications. 

 
Final Word 
It would not be entirely wrong to call the renewed Dell XPS 17 9700 an intelligent replacement for renewed desktop PCs. With a massively improved CPU and GPU, the screen offers a clear, bright, vivid display, making the gaming experience even more immersive.  
The slimmer and lighter design is by choice, reigniting the force which made the XPS series as powerful as it used to be when Dell came out with the laptop series. At PCMart, we are happy to provide more robust laptops at a reasonable price throughout the Middle East. Dell XPS 17 9700 is just one in the chain of impressive power machines launched by Dell, and we hope to see which new models follow the legacy.  
If you are still deciding which laptop or PC best fits your requirements, head over to our website, where you can get amazing discounts on your first purchase.
---
Older Post
Getting the Best Renewed Lenovo Laptops in the UAE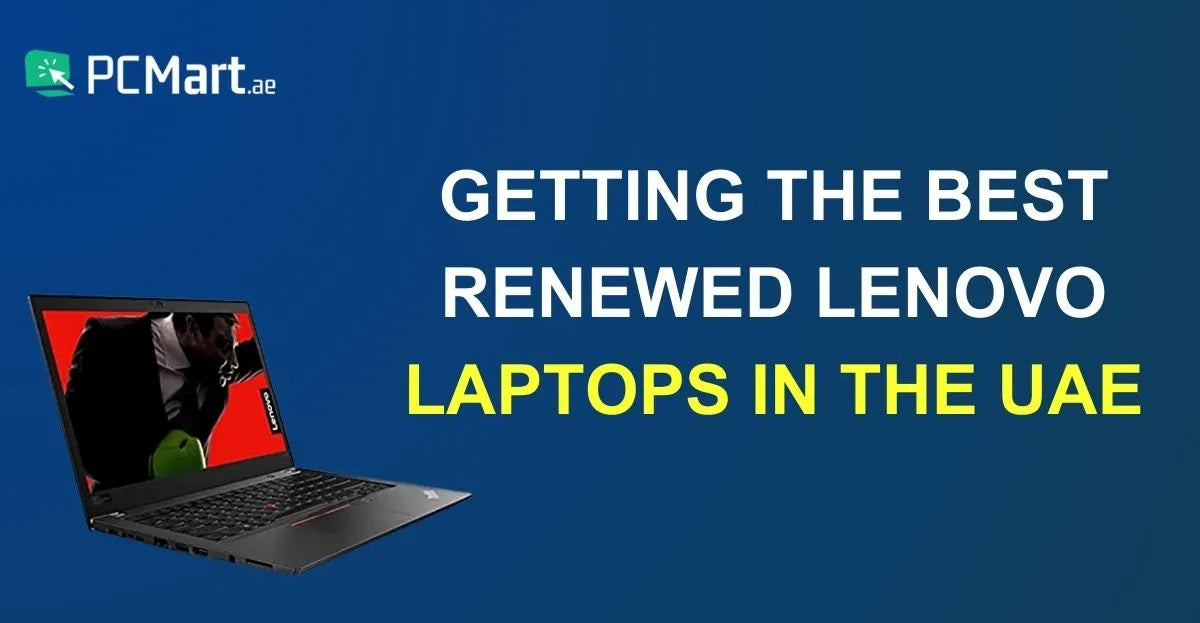 Newer Post
Best Affordable Renewed Business Laptop Price in Oman