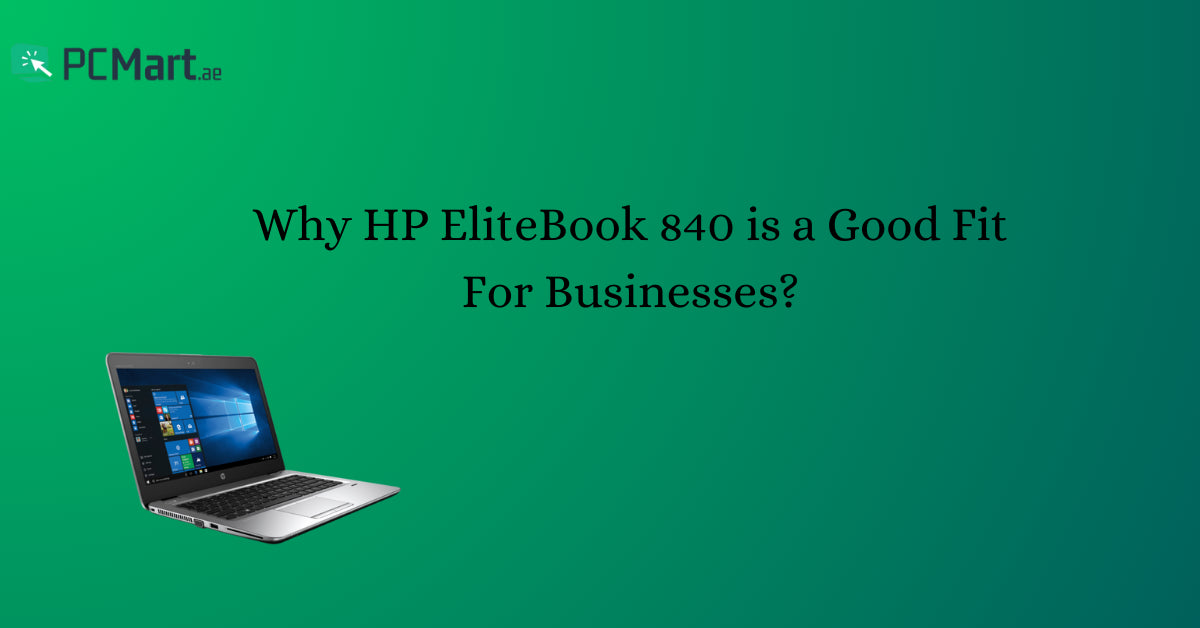 Why HP EliteBook 840 is a Good Fit For Businesses?
The HP Elite Book laptops are popular for using resource-intensive business applications. The HP EliteBook series is considered a high-quality product in materials and hardware. Elite Book 840 G4 is one of the most powerful and elegant laptops amongst HP portable devices. The security features make them highly recommendable for professional use. HP 840 G4 takes the lead for having comfortable input devices, viable battery life, and plenty of ports.  
HP EliteBook is a high-performance and affordable device designed for sizable enterprises and giant corporations. The display is 14.1 Inch to make it more user-friendly. The storage capacity speeds up the downloading. Intel Core's fastest processors handle complex problems to resolve computing issues.  
Features that make customers prefer the HP EliteBook 840
High-end performance:
The Intel core processor i5 ensures that users can run resource-intensive business applications. The RAM and SSD (Solid State Drive) provide enough power for multitasking assignments. This combination makes it ideal for professionals on the go.  
Connectivity:
HP EliteBook 840 G4 laptop offers a wide range of connectivity options. It is easy to stay connected to the internet by having HDMI, USB, or other essential ports.  
Eco-friendly Product:
These laptops Offen incorporate eco-friendly materials and energy-efficient features. This helps in achieving sustainable goals that support our environment. 
Elegance:
All that you need is a sleek and slim design. A stylish choice for professionals takes the center for appreciation. Specially designed for people who appreciate aesthetics.  
Customization:
This business laptop provides a variety of configurations. It allows businesses to Select need-based specifications that suit best for their activities. Customization of HP Elite enhances your work productivity and efficiency via configuration.  
Portability:
The EliteBook series is ultralight in weight. These are compact in nature and easier to carry around with additional accessories. This portability increases the productivity of the work being more resourceful.   
Battery life:
Battery life makes or breaks the deal. It depends upon the usage of the user. HP EliteBook offers all-day battery life. They are designed to provide extended battery life, that could range from 8 to 12 Hours based on battery capacity.  
Durability: 
HP EliteBook is more durable and reliable. It can withstand the jolts that every user puts through. The surface of the laptop can withstand wear and tear against abrasions. Its robust construction makes it the best choice for business users.  
Security features:
Security is essential in the business world. Data privacy from threats, and malware is paramount at endpoints. HP EliteBook helps protect your private and sensitive data with in-depth security coverage. It offers security features such as HP Sure view technology, etc.  
Warranty options 
HP EliteBook comes with a warranty and return policy. It builds trust. It is a signal to have confidence in durability and quality. Warranty offerings increase the interest of consumers in choosing EliteBook laptops. Customer support boosts the expectations for the best computing and efficient results.   
Why choose PCM?
PCM offers the best HP EliteBook 840 G4 laptop if you are looking for performance, storage capacity, memory card and longer battery life. It will meet all your business requirements, fulfilling all aspects of reliable and powerful computing queries. PC Mart is a name you can trust when it comes to top-notch computer hardware. Businesses can rely on us to fulfill their orders. We are the only e-commerce store that caters to the Middle East. So, if you are in Oman and interested in computer hardware. Just select and we will deliver it to you. Please read our T & C as a precaution.
---
Older Post
What Are The Benefits For Owning A Desktop Computer And Why Should You Care?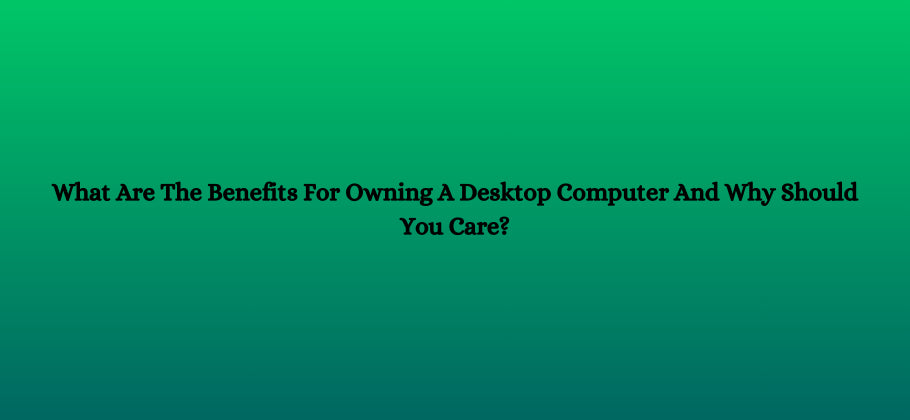 Newer Post
Why Toshiba Tecra Z240 Is the Best Choice for Business Travelers