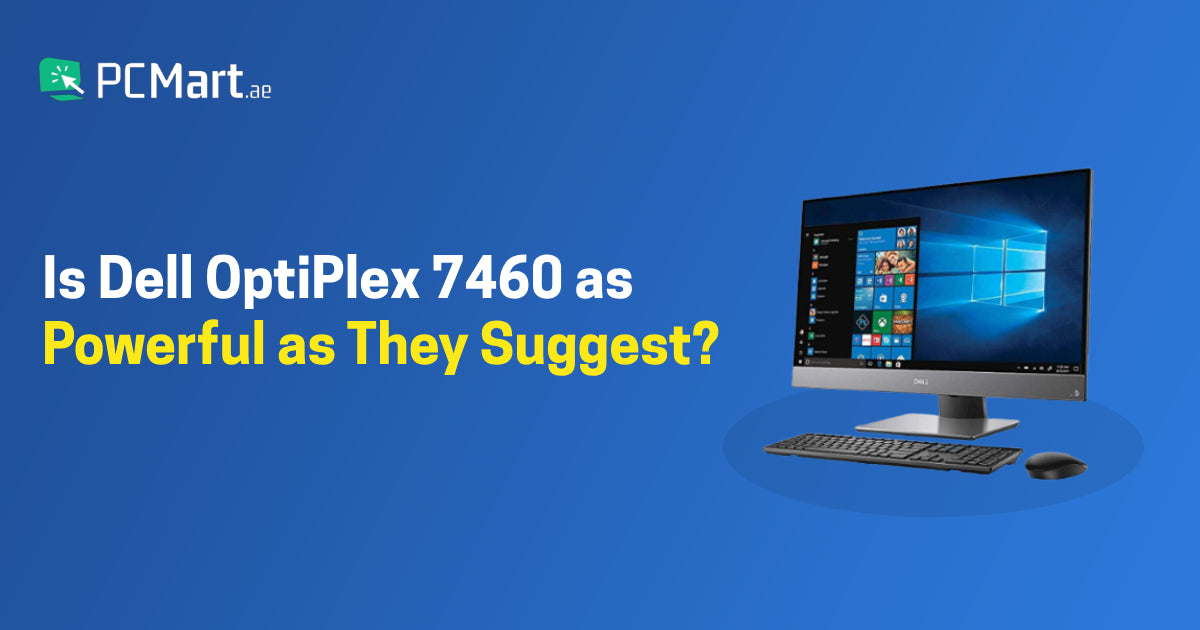 Is Dell OptiPlex 7460 as Powerful as They Suggest?
With the increase in cybersecurity, companies look to computer manufacturers that are creating a closed loop system to build a safer workspace. Portability plays a significant role. That is why the Dell OptiPlex 7460 business desktop is a complete package. Great for office use. 
The OptiPlex series came out in 1993, but since then, the reliability and performance of the series have gripped the corporate offices by storm. OptiPlex 7460 is no exception; It comes with an impressive set of specifications and features.  
However, is it a power machine, as they say? Let us look at this AIO PC to see where it stands.  
The All in One Wonder  
The all-in-one computer culture developed as a space-saving measure for offices and organizations. OptiPlex decided to bring together the separate CPU with the display system, crunching the need for separate computer parts.  
Another critical feature that makes Dell OptiPlex stand out is the robustness and durability, even of the renewed desktops. These machines are designed to need minimum structural and operational upgrades, making them last for years without an error.  
Renewed Dell OptiPlex 7460 Performance  
It is often assumed that renewed desktops and PCs underperform as components are not that functioning. At PCMart, you are guaranteed high-end quality products. 
We offer a 24-inch FHD screen for customers investing in Dell OptiPlex 7460.  
The 178°/178° wide viewing angle ensures that everyone can enjoy watching movies or playing games from anywhere in the room. The all-in-one PC has an Intel Core i7-8700, which comes with six cores.
Such a beast can render 4K 60Hz in most cases (when paired with a GPU). Such a powerful processor makes the business desktop an excellent gaming device.  
Features of the OptiPlex 7460 
Hardware  
The CPU can reach up to 4.00 GHz from the base frequency of 2.40 GHz. Backing up the Intel Core i7-8700T processor is the 16GB DDR4 2400MHz RAM. PCMart preinstalls Windows 10/11 in all of its products. 
The OptiPlex 7460 has 256GB M.2 PCIe NVMe SSD storage, providing plenty of space for office files and applications.
It also features a 1TB 7200rpm SATA hard drive for additional storage. For graphics, it features integrated Intel UHD 630 graphics.  
USB 3.1 Gen 1 Type-A ports, two USB 3.1 Gen 2 Type-A ports, an HDMI port, and a DisplayPort accompany the all-in-one PC.
For Wi-Fi connectivity, we have an Ethernet port and a Gigabit Ethernet port for fast-wired connections.  
Software 
In addition to Windows 10, you will get Dell SupportAssist (automatic system scans and maintenance), Dell Update (for regular updates), and Dell Backup & Recovery (to protect essential data) as software features of the AIO PC.  
To help keep your desktop secure from potential cyber threats, Dell offers TPM 2.0 and Intel vPro technology.
This comes as a standard. The OptiPlex 7460 offers a comprehensive suite of software and applications that meet the needs of most users.
It is ideal for businesses looking for an affordable yet powerful solution that can easily handle various tasks.  
Multitasking for Handling Corporate World  
The Dell OptiPlex 7460 is built for office use. The behemoth AIO PC comes with an 8-cell 68WHr Li-Ion battery rated for up to 10 hours of use on a single charge. Using it for anything else is a waste. 
It means that the desktop is perfect for people who are always on the move and need to work from anywhere. The ExpressCharge feature — Dell's signature ingredient — swiftly takes the battery to 80% from scratch in about an hour.
Even with heavy multitasking, you can expect your PCMart-bought renewed OptiPlex 7460 to last 7 hours.  
You can work on multiple projects simultaneously or open as many Chrome tabs as you want. The business computer can handle it all.
Even if it needs charging, it can back up in minutes, making it an ideal choice for office work.  
Is Dell OptiPlex 7460 a Sound Investment? 
When you look at the bigger picture, the OptiPlex series has 25 years of experience in customer-led innovation. With 7460, we are looking at a modern way of space-saving and multitasking.
The InfinityEdge screen allows more room for visibility, on top of being glare-free and matte, which screams elegance.  
Its beauty lies in fitting in any environment and for any task, no matter how power consuming. The processing speed is up to the mark, and the storage is adequate for most enterprises.
It becomes an excellent tool for intensive PC gaming if used for personal use. All you need is a good GPU, and your PC has all it takes to be a power machine, as promised.  
Conclusion
Overall, it is a perfect desktop for an affordable workstation that is easy to use and set up, saves precious office space, and reduces cable clutter. At the same time, you can create expensive builds if you top out on the RAM and storage options because of the fantastic customization it offers.  
Save your time coming up with a decision to buy any other AIO. Take a look at our Dell business desktops on the PCMart website by clicking here.   
---
Older Post
Best Affordable Renewed Business Laptop Price in Oman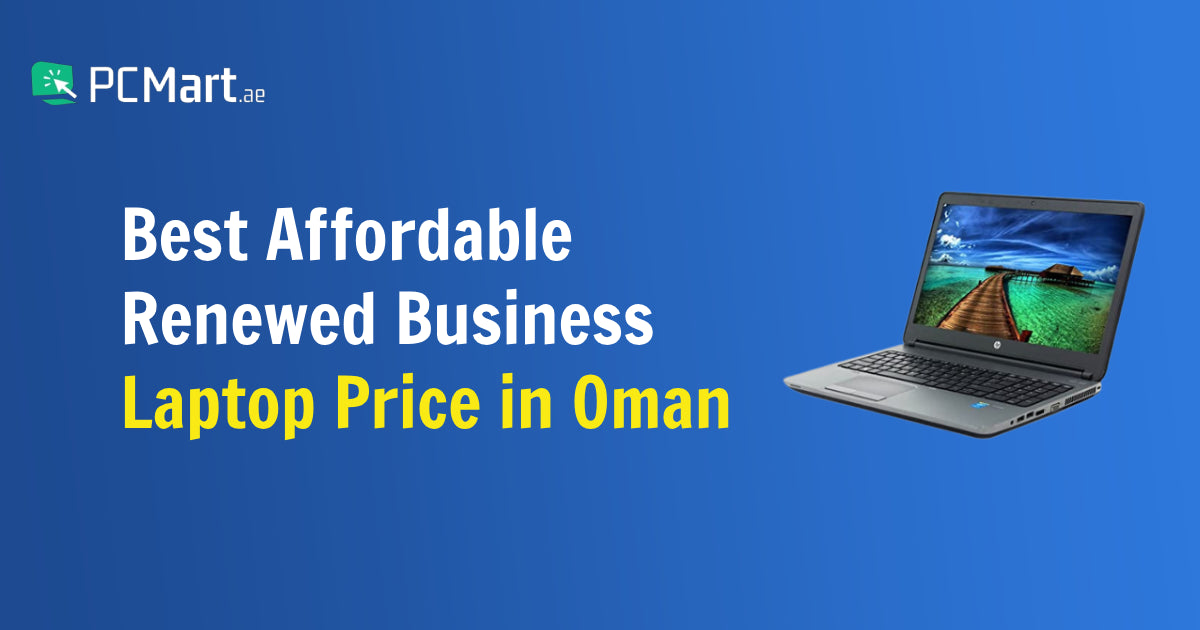 Newer Post
How to Find Surprisingly Affordable HP Laptop Price in UAE