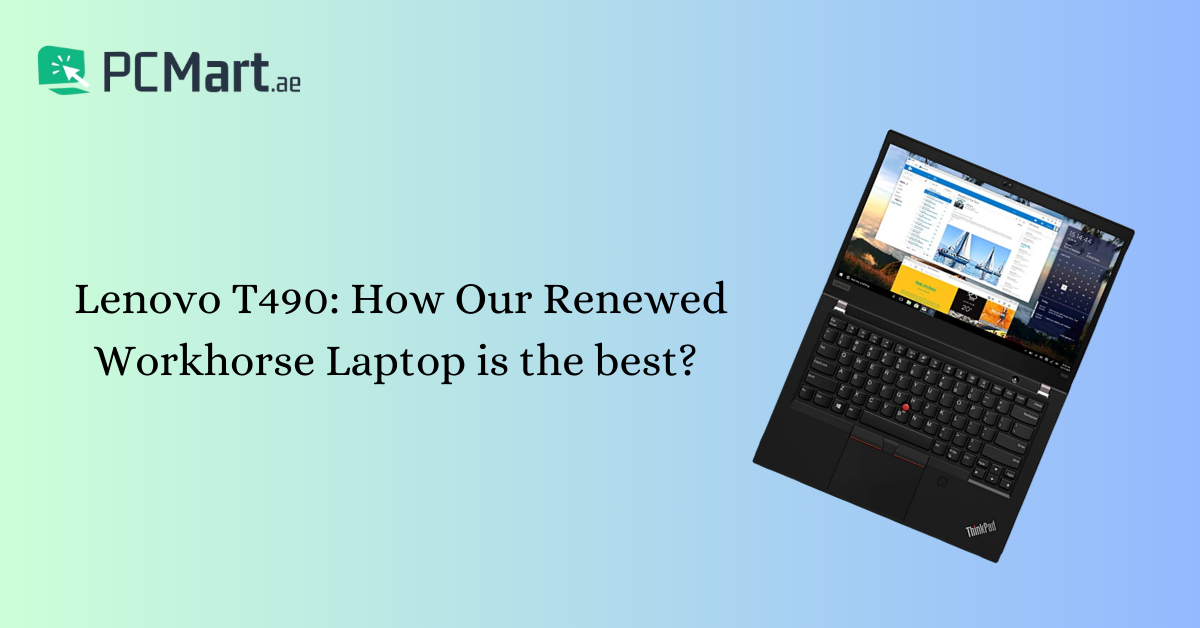 Lenovo T490: How Our Renewed Workhorse Laptop is the best?
It is unsurprising that Lenovo T490 was the sole ruler of the business laptop class in the late 2010s. Much to the chagrin of their competition in the Middle Eastern IT market, ThinkPad T490 continues with its outstanding performance in the form of renewed laptops, available readily via local vendors.  
For businesses looking to get a bulk of computers for their offices, looking for such vendors can be a chore. Fortunately for Dubai residents, PCMart is the one-stop-shop for renewed laptops and desktops with years of quality experience in their arsenal.  
Choosing a Lenovo product for daily business activities is an investment: you get years of durability, security, and performance few other notable brands offer for their office-based demographic. The ThinkPad T490 laptop is exceptional in that even its renewed version boosts a cost-effective yet friendly interface, making it an ideal choice for PCMart customers. 
Lenovo T490: The Classic Business Laptop
When competition is fierce, even a slight change in specifications can make a marked difference for companies. Our renewed T490 laptop goes against all odds because of its classic features: 
Performance
The T490 business laptop is renowned for its exceptional performance, making it the preferred choice for professionals across various industries. We have Intel's top-of-the-line processors fueling the device, ample RAM (Random Access Memory), and fast storage options, making multitasking seamless.  
T490's specs and performance enable users to run resource-intensive applications with ease and increase their productivity even in demanding work environments. 
Build Quality
The T490's robust build quality is a testament to Lenovo's commitment to durability. With a sturdy chassis and reinforced hinges, it can withstand the rigors of daily use and frequent travel. 
The spill-resistant keyboard and military-grade durability certification for the chassis body further enhances its reliability. At PCMart, we recommend this laptop to customers who need to endure long hours and demanding conditions, and it works perfectly for them.  
Key Features That Set the Lenovo ThinkPad T490 Apart
Impressive Display Options
The T490 offers a range of display options, including a Full HD panel with vibrant colors and sharp details. For those who require even more screen real estate, there is an option for a WQHD display with high resolution and wide viewing angles. The anti-glare coating ensures comfortable viewing, reducing eye strain during extended work sessions. 
Enhanced Security Features
Lenovo prioritizes data security, and the T490 is no exception. It comes equipped with a combination of hardware and software security features, including a match-on-chip fingerprint reader, an optional IR camera for facial recognition, and the proprietary ThinkShutter, a physical camera cover that ensures privacy. These features provide peace of mind for professionals dealing with sensitive information. 
Long Battery Life
The T490 boasts impressive battery life, enabling users to work on the go without constantly worrying about finding a power outlet. With its efficient power management and optional extended battery, this laptop can easily last through a full workday, ensuring uninterrupted productivity. 
Popularity and UAE (United Arab Emirates) Market Success
The Lenovo T490's success can be attributed to its versatility and adaptability to various business requirements. It caters to a wide range of professionals, from executives and entrepreneurs to developers and creatives.
Its customizable configurations and extensive connectivity options make it suitable for diverse work scenarios, ensuring it remains relevant and in demand. 
The laptop's success is also driven by its positive user experience, where we play a crucial role. Even for a renewed laptop, its ergonomics, responsiveness, and comfortable typing experience contribute to increased productivity and user satisfaction.  
The inclusion of legacy ports alongside modern USB-C and Thunderbolt 3 ports further enhances its usability and compatibility with a wide range of peripherals. 
Factors We Think Contribute to the Success of Our Renewed Lenovo T490
Our dedication to continuously improve our ways plays a vital role in the T490's success in the UAE corporate market. We actively listen to customer feedback and incorporate it into subsequent iterations of the laptop by providing better customizations or inventory inclusions.  
We believe our reliable customer service and widespread availability of spare parts and accessories contribute to our success as a vendor. Our professionals rely on a proper support infrastructure to address any issues promptly. 
Conclusion
The ThinkPad T490's journey from a classic workhorse laptop to a renewed market success story is a testament to its exceptional performance, reliable build quality, and innovative features. We believe its enduring popularity can be attributed to its versatility, positive user experience, as well as our strong brand reputation in the UAE market. 
As professionals continue to rely on the T490 for their productivity needs, Lenovo's commitment to continuous improvement and robust support network will ensure its continued success. The T490 is a shining example of how a laptop can beat all odds and establish itself as a trusted companion in the ever-evolving world of technology.  
Go to our online inventory website to purchase more Lenovo products, and other appliances and accessories.  
---
Older Post
The Amazing Contrast Between Dell Latitude 5580 and 5590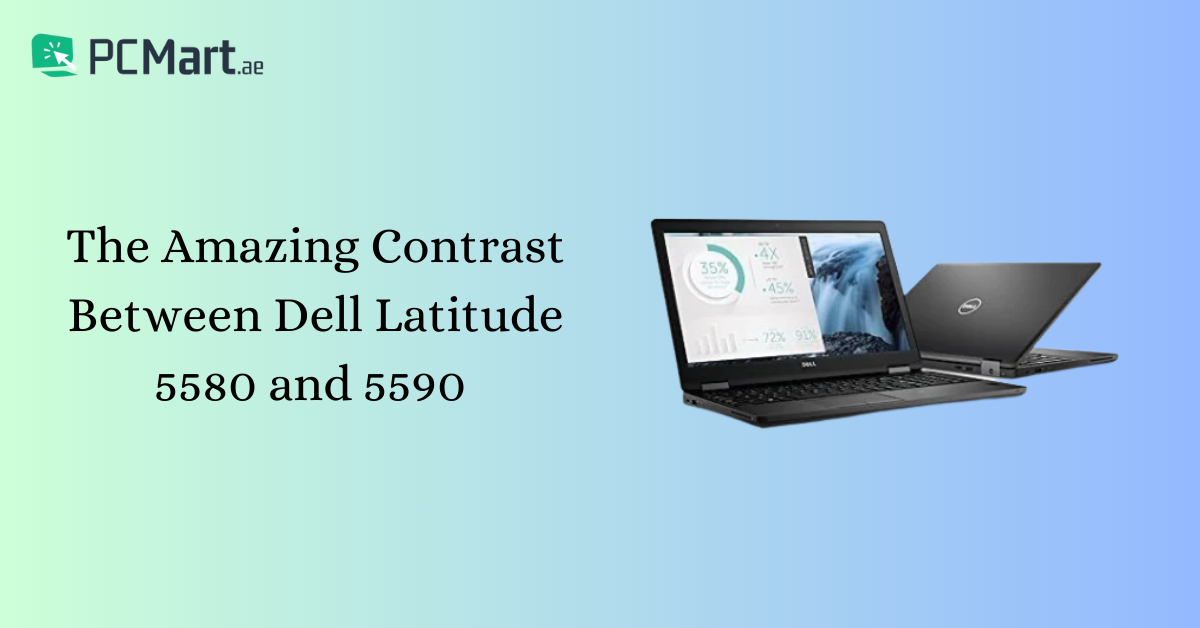 Newer Post
Improve Your Workflow with Renewed Dell Vostro 3510