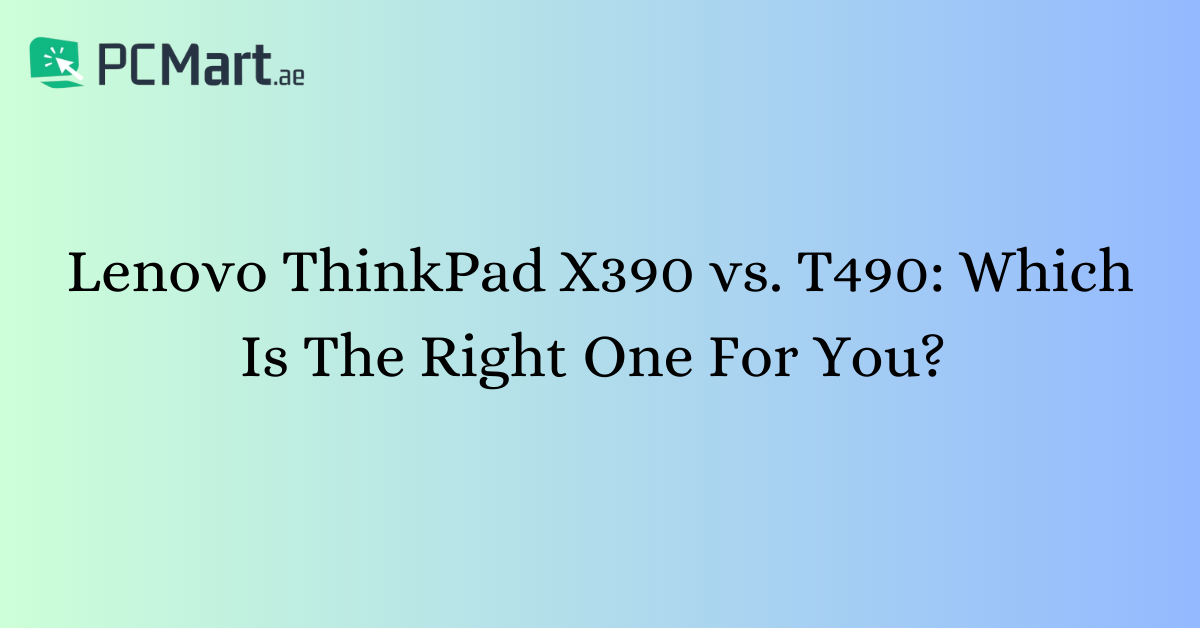 Lenovo ThinkPad X390 vs. T490: Which is the right one for you?
Lenovo's laptops are well-known for their toughness, making them perfect for corporate use. They are engineered to endure wear and tear, and their keyboards and touchpads are long-lasting. They include security features like  
These laptops are equipped with strong CPUs (Central Processing Unit), high-quality graphics, and fast hard drives, ensuring swift and efficient operation.
Furthermore, they also offer a long battery life, which is essential for enterprises that want portable and on-the-go computers. Besides, they supply high-quality features at a lesser cost than certain other high-end laptop brands. 
Why Choose Lenovo ThinkPad laptops?
Lenovo ThinkPad offers ergonomic keyboards and touchpads that are simple to run, making them excellent for lengthy periods of work. Lenovo's computers also offer great screens with clear and sharp visuals, making it simple to work on projects and presentations.  
Breaking down Lenovo ThinkPad
X390
and
T490
While being products from different subseries, the X390 and T490 still stem from the range of ThinkPad laptops, which are famous for their versatility. Nevertheless, there are certain areas where the two might differ. 
Performance 
For best performance, the Lenovo ThinkPad X390 is powered by an 8th Generation Intel Core i5 - 8350u CPU (Central Processing Unit) clocked at 1.7 GHz to 3.6 GHz.
The laptop's underbelly doesn't get too hot, either, due to a vent on the right side that blasts air out. Under ordinary productivity demands, the system fan is usually silent. 
Whereas the T490 is equipped with an 8th Generation Intel Core i7-8565U processor capable of running at a minimum of 1.80 GHz to a maximum of 4.60 GHz.
This ample range of clocking speeds gives you the freedom you need to manipulate your laptop's performance. It boosts up when you need to and quiet down when you don't.  
GPU (Graphics Processing Unit) 
In the case of the X390, the GPU is basic since it does not require a powerhouse for applications. The Integrated Intel UHD 620 Graphics part gives you the necessary graphics capabilities to handle the basic applications and some low-defined old games.  
Like the Lenovo ThinkPad X390, the T490 is also equipped with the standard Integrated Intel UHD 620 Graphics card. The device showed some noticeable performance improvements compared to the ones before.
These improvements are rather a result of faster performance of the 8th Gen Core CPUs (Central Processing Unit) in general and other factors (like faster RAM (Random Access Memory), optimized software and drivers) than the speed of the graphics processor itself.  
Storage 
When it comes to the space of a computer drive, we really pay attention, and our decisions may tilt from here to there. Since the laptops don't always have the empty space to attach added drives, the one that comes with the laptop is fitted. In this regard, storage is especially important when choosing your laptops.  
The X390 includes an inbuilt 256 GB M.2 PCIe NVMe SSD (Solid State Drive). The GIGABYTE M.2 PCIe SSD delivers performance for your daily computer operations and has the greatest controller and NAND flash, which provide:  
Sequential read speeds up to 1200 MB/s and Sequential write speeds up to 800 MB/s. In addition, it grants you the ability to boot your computer faster than the traditional HDD (Hard Disk Drives).  
On the other hand, the T490 comes with a 1 TB SSD. You get better performance, less power consumption, stable vibration resistance, no noise pollution and less heat production. These benefits come in addition to the ones in the X390's SSD.  
RAM 
The X390 has an 8 GB DDR4 RAM memory built in. Because DDR4 RAM can handle more information at once than earlier RAM alternatives, it improves long-term system stability.
It is also a safer choice for overclocking experiments because it can handle a lot more data without becoming overloaded. Finally, it alleviates computer stress.  
The Lenovo ThinkPad T490, like the X390, has 8 GB DDR RAM. DDR4 is superior to earlier modules in that it offers a wider range of clock rates and timings, consumes less power, and has a lower overall latency.  
Display & Operating Systems 
The Lenovo ThinkPad X390 has a 15.6-inch screen with full HD display at (1920×1080) resolution. It enables you to watch movies in their original quality (besides ultra-HD) on any screen size without compromising the picture quality.
The device runs on a Windows 10 Pro 64-bit operating system, which is the heart of many consumers.  Meanwhile, the T490 is fitted with a 14-inch FHD display with a resolution of (1920×1080).
The latter is only unique in display, due to a slightly smaller display screen size. The operating system, however, is the same as the former, a Windows 10 Pro 64-bit.  
Which One Would I Prefer? 
If the decision were up to me, I would lean towards the Lenovo ThinkPad T490 because even though you get a smaller screen display, you get almost 4 times the storage capacity. With 1 TB SSD, the T490 easily trumps the X390.
All the other specs are mostly the same, with only some minor differences. If you feel neither of these have captivated you yet, look at our other products at PC (Personal Computer) Mart.  
---
Older Post
THE HP EliteBook 830 and 840 G6 are up for grabs.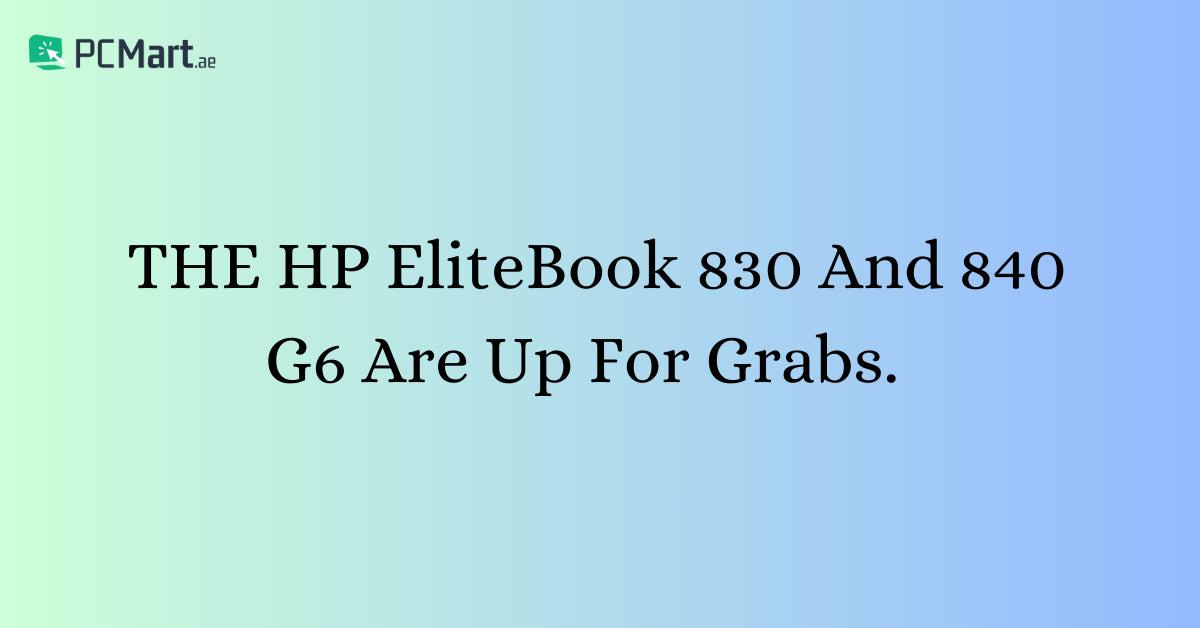 Newer Post
ThinkPad X390 How UAE Businesses Can Take Benefit of Ultraportability?