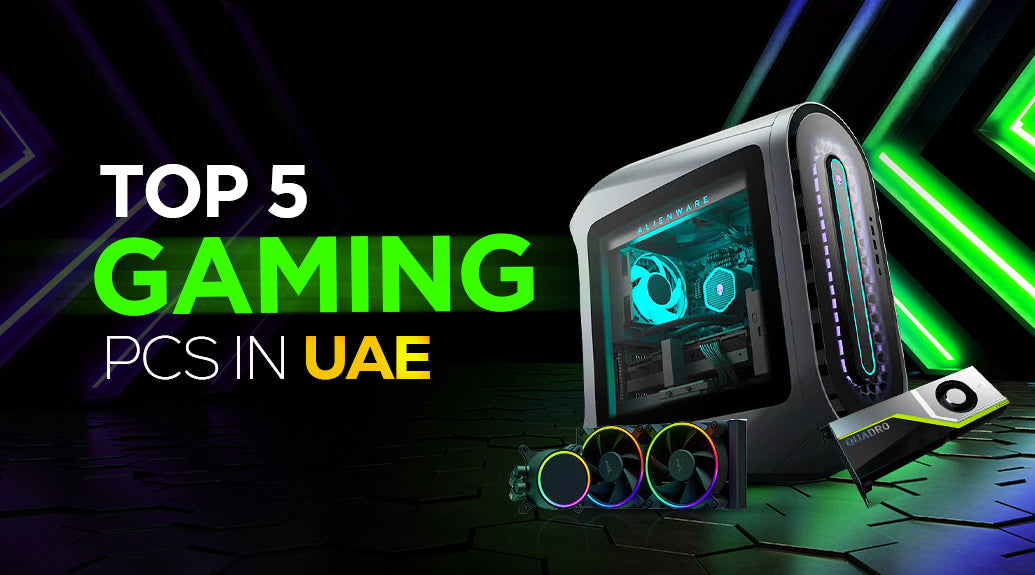 Level Up your Gaming experience Unveiling the Best Gaming PCs in UAE
If getting a gaming pc with your desired specifications that can handle easily your favorite game is what you are looking for then you are at the right place!

In the current age of incredible and extraordinary graphics with demanding video games, you as a gamer must have an upgraded and capable system if you want to play your favorite game. Well, high graphics games should be played in the way they were designed to be played.

And also, some of the pc gamers might mislead you with the information that PC gaming is too expensive to opt for, but the reality is if you are on a tight budget, you still can build a gaming pc in UAE within your budget. That will deliver excellent performance with high-resolution graphics.
How we picked the best gaming PCs in UAE
Our recommendations for gaming PCs in UAE are completely based on a combination of research and hands-on testing. The following are the factors that need to be prioritized when deciding on gaming PCs
Graphics Card
A computer's graphics card is highly responsible for image processing on your PC. In the gaming world, this is one of the most essential factors in your rig. So, the descriptions related to graphics cards need to be studied carefully, and you should opt for a gaming PC that is up to your requirements.
Processor
The processor is supposed to run your entire computer, every you do from moving the cursor around to playing a game in 4K, needs to have some level of processing power. Top fidelity games need to have a lot of power, so we prioritize processor as well as processor cores in the machine.
Memory
All of our gaming PCs in UAE come with at least 8 GB RAM. Gaming assets from music tracks to graphics are huge, and you will need more memory to store them. When the computer runs out of existing memory, then it will end up deleting the files. Your gaming PC's performance will be substantially impacted by how much of the game your PC can keep stored in the memory. That will also impact the loading and unloading capacity of the game.
Cooling system
No doubt playing games will tax your computer, so you must get a machine with an efficient cooling system that will keep it cool and avoid overheating. In the world of gaming PCs getting high-quality cooling systems should be prioritized if you are looking for a long-lasting machine. Yes, you will hear the PC whirring away as you play heavy games, but it would be better than the PC overheating.
Operating systems
Windows has taken the dominant operating system for PC or laptop gamers since the 1990s because of its extreme popularity. You can also run some games on a PC running with macOS or Linux, but the availability of the library will be much less. Our gaming PCs come with Windows 11 which directly increases the functioning capacity.
Building a gaming PC is a tough job to do, but worry not we are here! At PC Mart we offer renewed products that clear all the quality standards within your budget. Here our top priority is to provide you with gaming PCs in UAE with 100% reliability and up to your standards. Following are our top gaming PCs:
Pros:
The Intel core i9 comes with exceptional processing power which smoothies the multitasking capability.

With an Nvidia RTX 300 graphics card, you can have an excellent gaming experience with high resolution.

Its cooling system helps to maintain the temperature of your gaming pc so that you won't have any interruption while gaming.

The pre-installed Windows 11 OS provides a user-friendly interface and improved gaming features with better security.
Cons:
The cooling system might generate some noise, specifically when the system is under heavy load.

The Aurora R13 comes with a full-sized tower, which can take up a lot of space on your desk.
Take your gaming experience to a new level with Aurora R13, featuring with 3.20GHz Up to 5.20Ghz processor speed which provides efficient processing power. Its more spacious and tool less design overall increases the accessibility while empowering the best cable management and quieter audibility. It is designed to look as sleek as possible from both inside and outside. Moreover, you can also manage the colors shining across the internals and have the best-customized experience in the dark room.
Pros:
The renewed Aurora (2022) comes with a core i7 processor of the 12

th

generation. With eight cores this gaming pc delivers extraordinary processing power which allows you to play the game without any glitches.

Providing a combination of a 2TB HDD and a 512GB SSD, this machine provides ample space capacity, which leads to storing large game libraries.

Opting for a renewed Alienware Aurora R13 allows customers to enjoy significant cost savings as compared to buying a brand-new model.
Cons:
Limited availability: As this product is renewed and cost-effective, it may have limited availability. It might be a hustle to find such products with affordable rates in stock.
Get ready to uplift your gaming experience with our powerhouse product, which is integrated with cutting-edge technology which boasts attractive specs. This gaming pc is assembled to give you a gaming experience like never before.
Pros:
The Intel Core i9 and NVIDIA graphics card allow you to have an extraordinary and powerful computing experience for smooth gaming.

With its 64 GB RAM, this gaming machine can easily handle high-power applications and resource-intensive games with any sort of lag.

The Wi-Fi 6 and 5.2 Bluetooth tech allows you to have a high-speed wireless gaming experience and data transfer.
Cons:
The 1 TB HDD provides you with sufficient storage but to have faster load times and overall system responsiveness some users might prefer to add additional options like SSDs.

The air-cooling system to maintain the temperature of your gaming pc might end up generating noise, which might be a concern for most customers.
Alienware Aurora R13 Gaming Desktop takes the gaming experience a step further with its i9 Core and NVIDIA GeForce RTX 3080. This gaming tower even supports Wi-Fi 6 which allows you to have superfast loading times. It is in a sleek design and gamer-inspired look. And with its Windows 11 Home, you will enjoy a sleek and seamless interface that allows you to have a better and top-notch experience.
Pros:
Its core i9 Intel Core processor along with 32 GB RAM provides you with exceptional processing power and a glitch-free gaming experience.

It contains an Nvidia RTX 3060 Ti graphics card, which delivers extraordinary visuals along with smooth gameplay, such a feature makes it demanding for the gaming experience.

The inclusion of Wi-Fi 6 and Bluetooth 5.2 ensures reliable and fast connectivity. Furthermore, fast connectivity allows you seamless online gaming and fast data transfer.
Cons:
The absence of SSD might slow the system boot time which leads to low file access speeds.

This machine only includes 1 TB, which might not be an optimal choice for large game libraries.
Alienware Aurora R13 is a powerhouse that is designed for gamers. It is powered by an Intel Core i9 processor which enables blazing-fast performance for multitasking as well as for gaming experience. With its 32 GB RAM, this machine perfects smooth gameplay and fast data processing. The Alienware Aurora R13 is the best and ultimate gaming pc in UAE that combines top-notch hardware with advanced features for you exceptional gaming experience.
Pros:
Getting a renewed product offers you a great deal on budget as compared to new ones. It's a good option for those who are looking for a gaming pc in UAE at a lower price point.

This product features a 12

th

-generation CPU, which enables high performance as compared to previous ones.

Its Intel i9 along with 8 GB memory offers great speed and efficiency when it comes to the gaming experience.

 

With 1 TB SSD, this tower offers ample storage for heavy games libraries.
Cons:
The renewed products are cost-effective, and it might be a challenge to find them in stock.
Renewed Dell Alienware Aurora R13 is a high-performance gaming tower that has undergone proper testing and monitoring during the refurbishment. This product is powered by a 12th-generation core i9 processor which offers high speed and performance for a high-quality gaming experience.
So, what are you waiting for? Get yourself a gaming experience like never before with our gaming PCs. For further details, you can call us at +971 65 374 999 or email us:  info@pcmart.ae
---
Older Post
What are the Best Gaming Laptops in the UAE?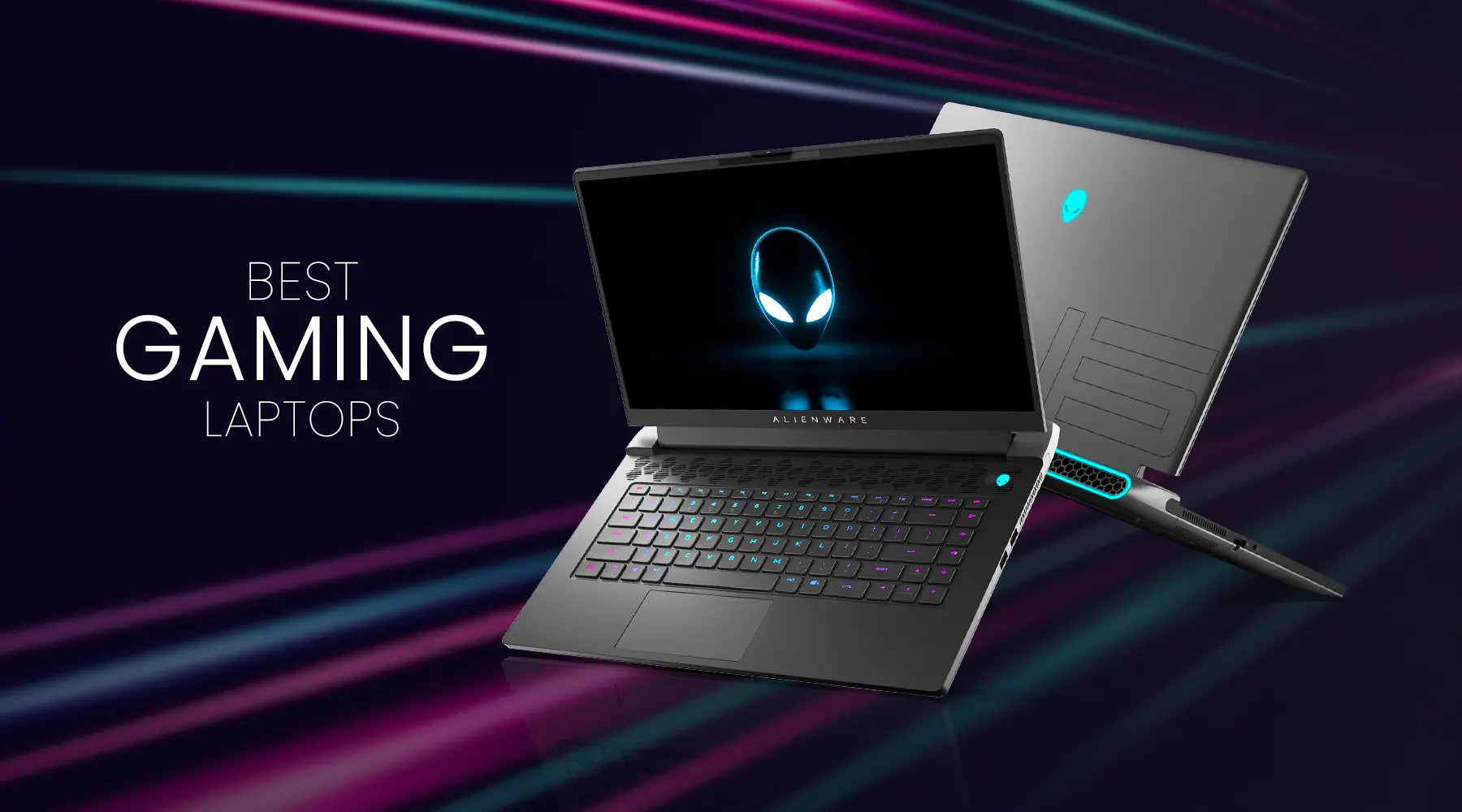 Newer Post
Used vs. Refurbished vs Preowned vs. Renewed Product? Which one is better?