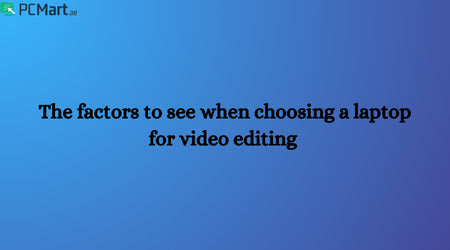 The factors to see when choosing a laptop for video editing
Video editing is a phenomenon that can be performed on multiple devices like laptops, notebooks, mobile phones, tablets and desktop computers. Each device is unique in its features and what it offers for an animator. Desktop computers supply stability for easy creativity and the option to upgrade your system. Meanwhile, mobile phones or tablets give you the freedom to work anywhere, even standing up. However, if you were to extract the best parts from both inventions, you would get laptop computers.
How does a laptop for video editing help us?
Laptops are ideal for video editing because of their mobility and versatility. You can edit films on the fly, whether you're at home, a coffee shop, or on the road. Laptops also come in a variety of hardware and software combinations to fulfill the demands of various video editing tasks. It is critical to examine aspects such as the CPU (Central Processing Unit), graphics card, storage, and memory when selecting the finest laptop for video editing.
Better Choices for Software
Sure, computer software is more difficult to learn, but once you do, you will reap the rewards. Laptops can run power-hungry programs because they are hooked into an electrical supply, which means their CPUs (Central Processing Unit) (Central Processing Unit) have more processing capacity. Many computers can also run more capable editing software than smartphones.
As a result, you'll have more effects to experiment with and workarounds for more difficult approaches. Your modifications will be impressive if you know how to use these apps. People will likely take you more seriously as an editor, whether you edit for your company or a social network fan account.
Improved Export Quality
In relation to the preceding point, computer software produces your movies in a better quality, frame rate, and bitrate (or provides you the choice to do so). There are techniques to artificially boost the quality of your smartphone edits, but nothing surpasses having a high-quality edit at the source.
ROI
Investing in a nice laptop for video editing might yield a significant ROI (Return on Investment) since it helps you to edit films more efficiently and effectively. A powerful laptop can effortlessly handle difficult video editing tasks, saving you time and effort.
Configuration of a Laptop
Laptops come in a variety of configurations to fulfill the demands of various video editing jobs. For example, if you're working on a large-scale project that requires high-resolution film, you might need a laptop with a strong CPU and graphics card to keep up with the job. A laptop with basic hardware and software settings, on the other hand, may be sufficient if you are working on a modest video editing job.
Portability
One of the most obvious benefits of a laptop would be its portability. Just the fact that you can take your computer anywhere with you and work on it whenever you need it. This also saves you space when travelling somewhere.
Even though these factors must have given you an idea of what to consider, the question remains. Which laptop should you choose? There are many brands in the market that offer the best laptops you can find. Dell Alienware and XPS series are the most used ranges of laptop computers. Below are some of the most preferred laptops for video editing.
A Gaming Laptop laptop for video editing with a 16-inch QHD+ 240Hz Display and Intel Core I9-13900HX processor. The laptop also has 32 GB LPDDR5 RAM (Random Access Memory) and options for 512 GB or 2TB SSD (Solid State Drive) storage. Moreover, the laptop is also equipped with an NVIDIA GeForce RTX 4090 16GB GDDR6 GPU (Graphics Processing Unit) for heavy software to run. Even though the Alienware brand is mostly synonymous with gaming, the power of the laptop makes it suitable for video editing too.
Another Gaming Laptop for video editing with an Intel Core I9-13900HX 13th Gen Processor. This one has an 18 Inch QHD display and 64 GB DDR5 RAM. The laptop also features options for a 4 TB NVMe SSD and NVIDIA RTX 4090 12 GB GPU. The increased display makes it an upgrade of the one before. The machine runs on a certified Windows 11 Home edition operating system.
This one is from the X range of Alienware series and gives you a bigger screen than the others and a faster processor. The Gaming Laptop comes with a 17.3" FHD (1920 × 1080) Display and Intel Core I9-12700H 12th Gen @4.7 GHz CPU 14 Cores Processor. The system also features a 64 GB DDR5 RAM and 2 TB NVMe SSD for storage. The GPU on this one is the high-end RTX 3080ti GDDR6 supported with a Windows 11 Pro operating system. The addition of cores to the processor gives it the power it needs to run heavier programs and create better content.
Our last laptop in the last is from the XPS series of 2021. This one features a 17-inch touch display with a 4k resolution. The process is Intel Core I7-11800H with the CPU speed from 2.30GHz Up to 4.60GHz. The 512 GB SSD and 64 GB RAM gives it the necessary speed and storage for your high-definition videos. Lastly, Nvidia GeForce RTX 3060 graphics card is your gateway to running your desired programs.
You can get all these laptops for video editing at the original website of
PC Mart
and many more renewed products. All the products are tested and configured to fit your needs.
---
Older Post
5 Quality Tips on Taking Care of Your Laptop Chargers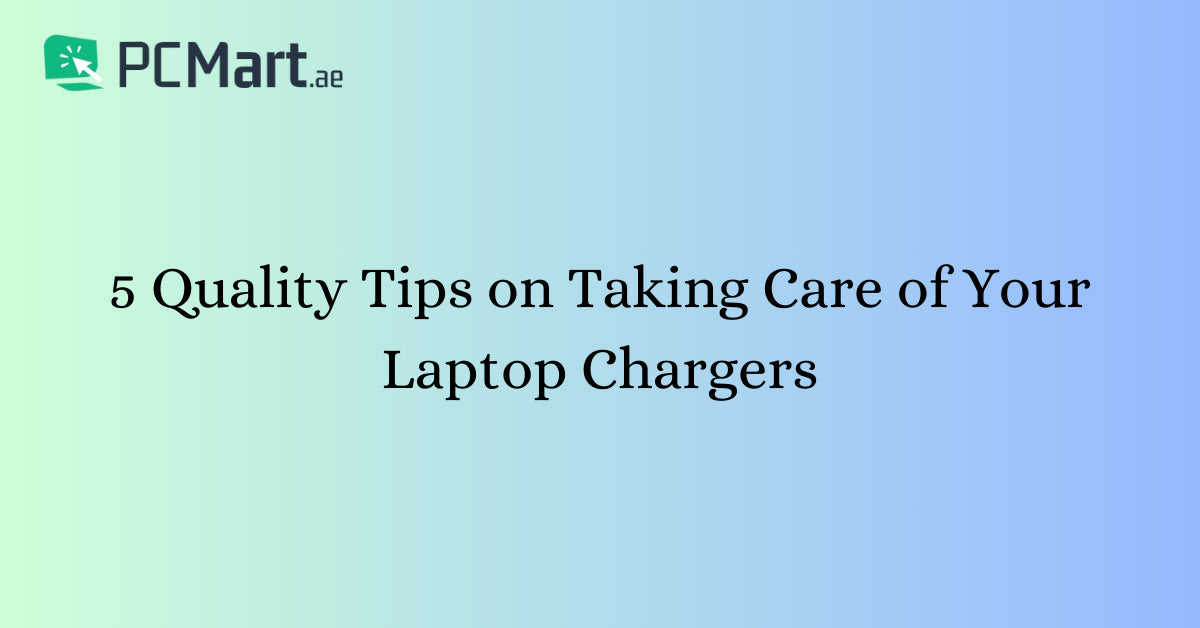 Newer Post
Dell Latitude 7480 The Perfect Blend of Business and Entertainment