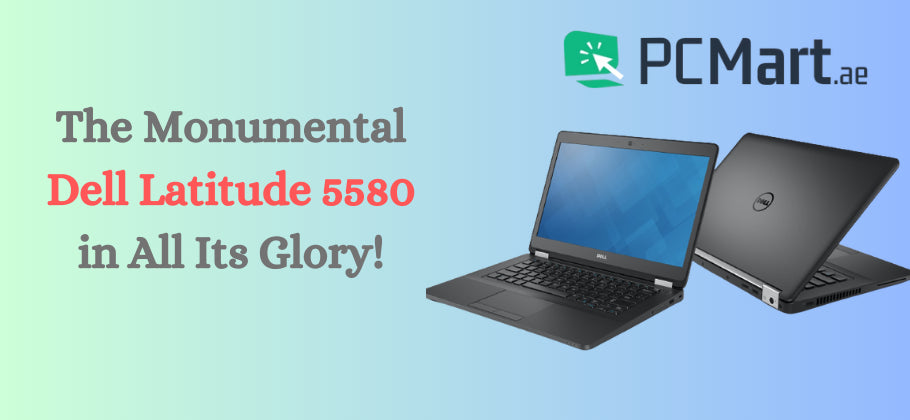 The Monumental Dell Latitude 5580 in all its Glory
When it comes to choosing a laptop, you must consider several factors and conditions that might alter your decision. Price, functionality, durability, power, and design are the major factors that come to mind with the rest every bit as important as them. Often, we land on three or even the above but still get left with one missing. Well, what if I told you there was a way to cross off every tick in the list? When you buy a renewed Dell Latitude 5580 from PC Mart, price takes the back seat. With the 5580 you get a futuristic design, powerful laptop with complete functionality at an affordable price. 
There are many reasons why latitude 5580 has become the center talk of every laptop discussion and why it's a mix of the best.  
Design
With its durable plastic casing and rectangular form, the Dell Latitude 5580 is built to last. The camera above the display takes well-lit videos and serves as a Windows Hello sign-in device. Dell's front-edge speakers offer acceptable audio.  
The left side of the Latitude houses a USB-C/DisplayPort port, a USB 3.0 port, and an SD card slot. On the right, there's another USB 3.0 port, as well as a VGA port, an audio jack, an extra SIM card slot, and a Noble lock slot. It gives the lock head added area to hold onto and creates a more powerful grip on your equipment deterring theft. In the back you will find USB 3.0 connecting to the Ethernet and an HDMI port to link your laptop to the TV screen. In addition, you also have the standard AC power supply port. 
RAM (Random Access Memory)
The Dell Latitude 5580 comes with standard 8 GB DDR4 RAM. The inclusion of DDR4 offers greater rates, beginning at 2133MHz, which are considered high-end than DDR3. You can push it well above 3200MHz. Overclocking is something no one covers under warranty.  
DDR4 is more efficient than DDR3, requiring only 1.2V per module and consuming up to 40% less power. DDR4 supplies higher-density semiconductors and stacking methods. If you feel your Dell latitude is slow you can add an extra 8 GB DDR4 to boost your work. Total RAM bandwidth for this laptop is 32 GB DDR4. 
Storage
A 256 GB SSD (Solid State Drives) M.2 NVMe supplies increased performance and storage space. These SSDs (Solid State Drives) reach speeds of up to 7,000MB/s, which is up to twelve times quicker than a SATA-based counterpart.  
NVMe drives faster read and write speeds allow your laptop to boot faster. When compared to SATA drives, NVMe SSDs can send 25 times more data. SSDs consume less power in sleep mode, resulting in more energy-efficient performance. SSD are the future as HDD (Hard Disk Drives) are starting to become obsolete. 
Processor
The processor configuration of the Latitude is an Intel Core i5-7300U. Intel Core i5-7200 reaches 2600 - 3500 MHz. The Latitude 5580 series aims to cover both professional and private everyday needs. Plus, it features Turbo Boost technology for overclocking your CPU (Central Processing Unit), which can boost processing power without a hardware upgrade.  
Core i5 processor is designed for all-around computing requirements. It can handle day-to-day tasks such as web browsing, content consumption, and office productivity. Furthermore, it can handle tasks that require considerable resources to include average-level video editing and gaming. 
Graphics
Due to its lightweight and low-power consumption, the integrated graphics in the Dell Latitude 5580 perform a variety of resource-intensive activities. These graphics do not require any added cooling. Integrated graphics cards are less expensive than discrete GPUs (Graphics Processing Unit). These graphics use less energy and power. The Intel Arc Alchemist technology helps in dealing with battery-draining difficulties. 
Display
The differences between the Dell Latitude 5580 display and the others are all due to a high-quality IPS panel with higher resolution. The display comes from BOE and now has full-HD resolution. A 15.6-inch display gives you a big enough screen to enjoy movies and play video games. 
 A noticeable feature is the reduced screen-flickering (PWM). The matte display screen is also easy on the eyes which you can comfortably use late at night. 
Final Words
This is just the tip of the iceberg when it comes to the wonders that Latitude 5580 can do. To know more about Dell Latitude 5580 and the other laptops like these, check out this link. 
---
Older Post
Improve Your Workflow with Renewed Dell Vostro 3510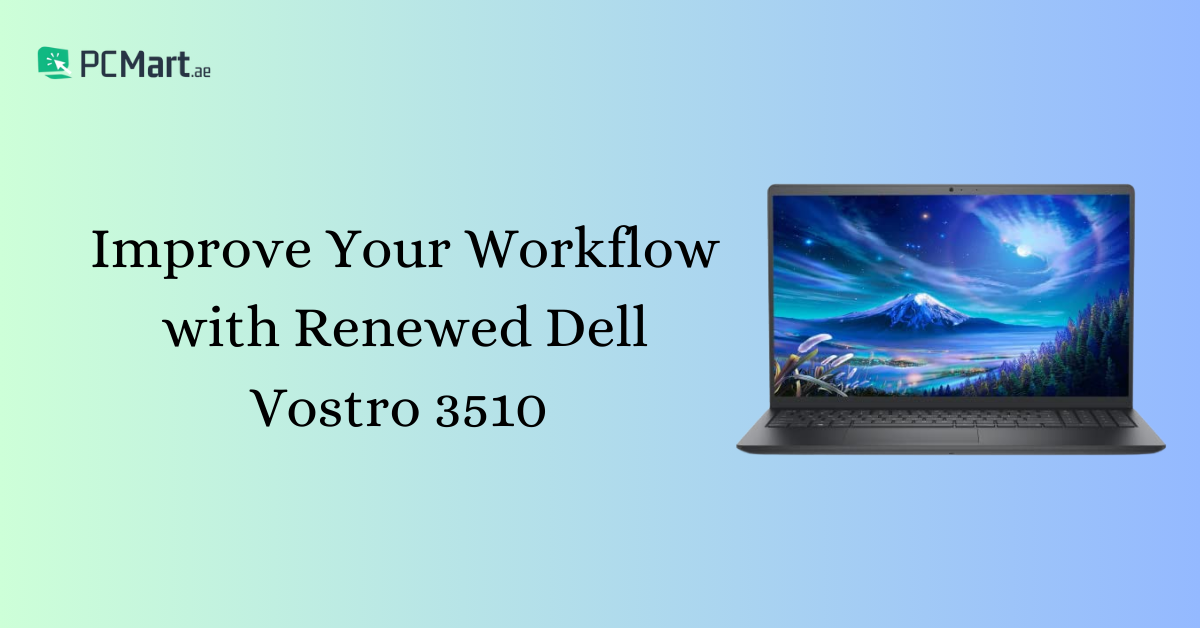 Newer Post
How does the Alienware Aurora R13 bring out the best for Design Software?