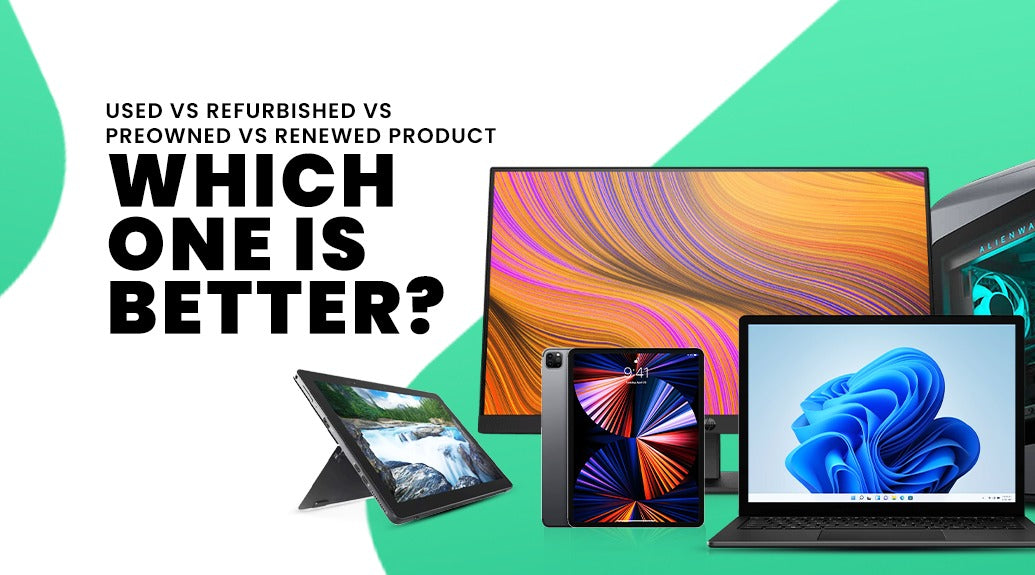 Used vs. Refurbished vs Preowned vs. Renewed Product? Which one is better?
With the advent of Smartphones, life has been much simpler. And in this fast-paced world, you are always on the hunt for bargains and deals. That is why it is wise to know about the product you are interested in. As money doesn't grow on trees. Don't go on spending on something that turns out to be a dupe. This article will provide insights into words Used, Pre-owned, second-hand, New, Refurbished, and Renewed products.
To make a smart purchase you need to have a clear understanding of the above terms.
Used Devices
When we talk about used devices, we mean previously owned products that their original owner has sold to have a new one. Functionality and structure might seem dodgy. On the other hand, renewed laptops and computers have gone through inspections, repairs, and cleaning. These products are sold for less in comparison to new products.
This is a great option for you who want to save your money. If you decide to buy a used device you need, consider some finer points. Your first goal would be to inspect the devices. Check the body for any wear and tear. Your next goal with the device would be its functionality. Never judge a book by its cover.
It is wise to fully check it out and if you don't know how. Call a friend who can help you do that. Used devices should have zero warranty. Most manufacturers only cover device warranties to 1st and 2nd customers. So, if you are buying a used device, you will get zero warranty. That is not the case with PC mart products. You not only get a 30-Day money-back guarantee but also get a 90-day return on any product you buy.
Renewed product
Renewed product is just like refurbished electronics. These electronic devices offer numerous benefits that make them a perfect choice for tech-savvy shoppers. One of the main reasons why renewed devices are so sought after is because of quality assurance. PC Mart makes sure that each product goes through rigorous testing. We make sure that all products meet the same standard as you get from purchasing a new device. This suggests to you that all products that you purchase from us will perform as they are intended to do so.
Almost all renewed products that you will purchase from us will come with a warranty. This will give you the peace of mind you are looking for and protect your investment. Aside from these benefits, buying a renewed product is great for the environment. You can help cut down on electronic waste. The main reason many customers purchase is the cost savings each product offers. PC mart offers devices that are much cheaper than new ones.
Why choose PC Mart?
Now you have a clear understanding of what used devices are and what renewed devices are. To make sure our products stand out from the rest we have to step up our guidelines and policy. This is done to ensure that all products that we sell are top-notch in quality and high functionality. Our team regularly runs stress tests to make sure the screen and displays of our products are in good standing. At first, you won't see any issues but after a long time of use if you face any issue our tech support team is always on hand to help you when you need it the most. We also offer a 1-year warranty on all products that come with an SSD.
Grading System that PC Mart uses for its products
Make sure you get what you selected when the renewed products arrive. PC Mart divides all the products into simple categories when it comes to grading these devices as per their cosmetic appearance. You might expect a bit of wear and tear or some devices will be in pristine condition. Renewed products come in 3-grades
A*
Products in these categories are like new. Functionality and battery life are the highest.
A+
The products will have little or no wear and tear. Overall, functionality is better than most systems out there. Battery life is above 85 %
A
Devices in this grading will have visible scratches. As per PC mart standards, these devices are functional and ready.
Normally all product that you purchase are in pristine condition. We think that customer satisfaction and trust go hand in hand.
Conclusion
Preowned are products that you have paid for them in advance but haven't received them. It is kinda like a Kickstarter or a waiting list. These products have no future as the manufacturer has sole discretion over their release. Second-hand are items that are being sold by the original user. These are used items and the manufacturer of these products might offer a warranty depending on the condition of the device.
Refurbished Products are products that have been tested, cleaned, and repaired. These products are like renewed products that PC Mart sells. Every time you purchase from us, you are not only shrinking your environmental impact but a device that works. Research has shown that renewed products produce less carbon emission footprint than when purchasing a new product.
If you are in the market for a reliable renewed laptop or desktop, we invite you to explore our online store PC Mart and discover the perfect device to meet your needs.
---
Older Post
Level Up your Gaming experience Unveiling the Best Gaming PCs in UAE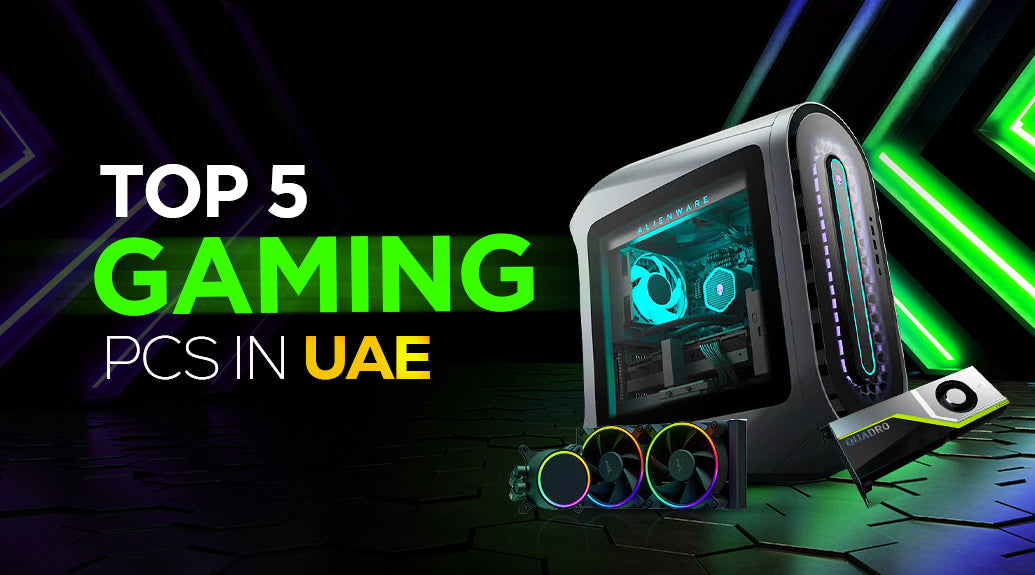 Newer Post
Get the Best Gaming Laptops Deals in the UAE in 2023