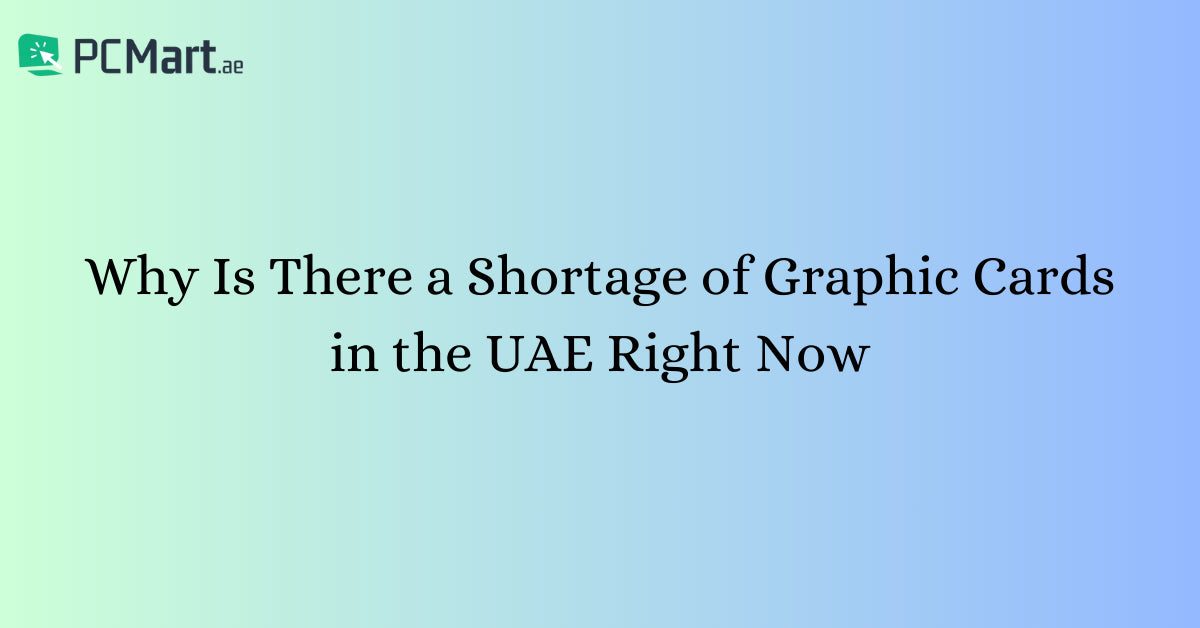 Why Is There a Shortage of Graphic Cards in the UAE Right Now
Games and graphics cards are almost synonymous today. However, this was not always the case. Sometimes, people just had to play low-graphics games or run them on bulky PCs to get the same experience.  
With NVIDIA's new and improved RTX graphics card series, we have changed how people experience laptop gaming. These devices come packed with next-level gaming performance settings to maximize frames per second (FPS), which proved to be a wonderful way to change the rules. 

At PCMart, we promote PC parts such as quality graphics cards for laptop series that can help our clients choose a suitable renewed device. It all comes down to a cohesive immersive experience with modern-day games. Although graphics cards have been short stocked in the market, providing an all-in-one experience might be the logical alternative.
As it happens, we have some of the best gaming laptops with NVIDIA's GeForce RTX series graphics card that speak class and smoothness when running memory-hungry tasks such as gaming.  
In this blog, we will see how you can work around your way to play some of the latest immersive games without worrying about the graphics card shortage in the market.  
The Real Reason for Graphic Cards Shortage
In the UAE, we see a sudden dip in the availability of graphics cards in the market, however, gaming has nothing to do with it.
With the rise in the demand for hardware for working on artificial intelligence and machine learning, there is a more than average demand for good GPUs.
Mining for cryptocurrencies is another power-hungry activity, which has caused a direct shortage of GPUs in the Dubai market.  
On the other hand, we have a fresh wave of new games coming which require intensive graphics support which you can only find in NVIDIA's GeForce RTX series.
Assassin's Creed Mirage, Ark 2, Frostpunk 2, and Little Nightmares 3 are some of the few PC games which require heavy lifting.  
To make up for the graphic card shortage in the market, one of the best counteracts you can do is to invest long-term.
You can always replace your old set-up with a renewed gaming laptop from PCMart, which comes with built-in powerhouses for running upcoming games easily.  
The Best Graphics Card for the Best Gaming Experience
When people decide to approach us to purchase renewed laptops, they often ask us if we can add some additional components to the device during overhaul.
Graphics cards are the top choice of add-ons, especially among students looking to get cheaper gaming laptops.
The good thing about add-ons is that even though your computer does not have a particular GPU, you can always replace it.  
With the on-going graphics card non-availability in the UAE markets, choosing a gaming laptop from PCMart which supports NVIDIA's best GPUs can be a blessing in disguise.
Fortunately, we have Dell Alienware M14 and M15 gaming laptops which comes with GeForce RTX series GPUs. Consumers have the added benefit of changing/upgrading these graphics cards based on their usage.
However, caution must always be exercised: adding a GPU that is intensive on the other machinery can cause damage to the product.  
Here are the three best graphics cards you can find in PCMart's Dell gaming laptop collection:  
NVIDIA GeForce RTX 2060 Graphics Card: A Gamer's Best Friend
The NVIDIA GeForce RTX 2060 is a fantastic choice for gamers looking for a reliable, high-performing GPU without breaking the bank. This GPU is designed to deliver impressive frame rates and exceptional performance.  
Here are some of the key features that make it a favorite among gamers:  
Performance:
RTX 2060 can easily handle modern games (Grand Theft Auto V, DOTA 2) at 1080p and even 1440p resolutions, making it a versatile choice for gamers. It is because the GPU is loaded with 6GB of GDDR6 memory and 1920 CUDA cores. For better results on Dell Alienware laptop, we recommend you do not overclock the graphics unit for a seamless experience.  
Ray Tracing and DLSS Support:  
Many modern games are optimized for ray tracing and DLSS, which the RTX 2060 supports, offering a visually stunning gaming experience.  
The NVIDIA GeForce RTX 2070 can be a suitable bargain between flagship NVIDIA graphics cards and affordability. This bargain can also mean some slack to the ray-tracing abilities; however, this Turing GPU can squeeze extra horsepower with overclockers (not recommended without professional help).  
Here are some of the key features that make it a favorite among gamers:  
Performance:
NVIDIA GeForce RTX 2070 is overclockable, provides faster graphics handling, and packs an impressive transistor count. This GPU leapfrogs its direct predecessor, the GeForce GTX 1070, boasting 20% more CUDA cores and 6Gbps faster GDDR6 video memory.  
Future-Proofing Games: 
The RTX 2070's robust performance ensures that it can handle upcoming game titles without a hitch, making it a wise investment for the future.  
Ray Tracing:  
The GPU has fewer Ray Tracing (RT) and AI-powered Tensor cores than the rest of the NVIDIA Turing lineup.  
For gamers who demand nothing but the best, the NVIDIA GeForce RTX 2080 is a high-end GPU that does not disappoint. It is a powerhouse in terms of performance and graphical capabilities.  
Here is what sets it apart:  
Performance:
Boasting 8GB of GDDR6 memory and 2944 CUDA cores, the RTX 2080 is a performance beast. It is ideal for gaming at 1440p and even 4K resolutions, providing unparalleled visuals and smooth gameplay. It is also the first NVIDIA card to ramp up to 90Mhz factory overclock.  
New Cores for Better Gaming Experience: 
The RTX 2080 comes with new RT and Tensor cores, which can transform puddles, glass, and other reflective surfaces into mirrors for the first time in video games. In many ways, gaming laptops such as Dell's Alienware M15 inch closer to a desktop gaming machine all because of high-end graphics processing units such as RTX 2080.  
8K Gaming Support:  
While 8K gaming is still in its infancy, the RTX 2080 installed in a Dell Alienware M15, is one of the few GPUs that can handle it, ensuring that you as a consumer are ready for the future of gaming.  
Conclusion 
NVIDIA's GeForce RTX series, featuring the RTX 2060, 2070, and 2080, stands as one of the most in-demand powerhouses for gaming laptops. Whatever your needs, you can go with any of our Alienware products for intensive high-end gaming, aided by the RTX series. 
Make sure you know your limitations, budget, and features before buying a gaming laptop on the PCMart website. With all the anticipated PC games coming early next year, a shortage of updated graphics cards can rob of you of all the fun you can have.
With our renewed gaming laptops, you can now play the upcoming games as soon as they hit the shelves. Head on to our website to find the best gaming laptops available, where you can enjoy an unparalleled gaming experience with NVIDIA's maximizing FPS graphics card.  
---
Older Post
Why Are People Preferring SSD Hard Drives Over HDDs?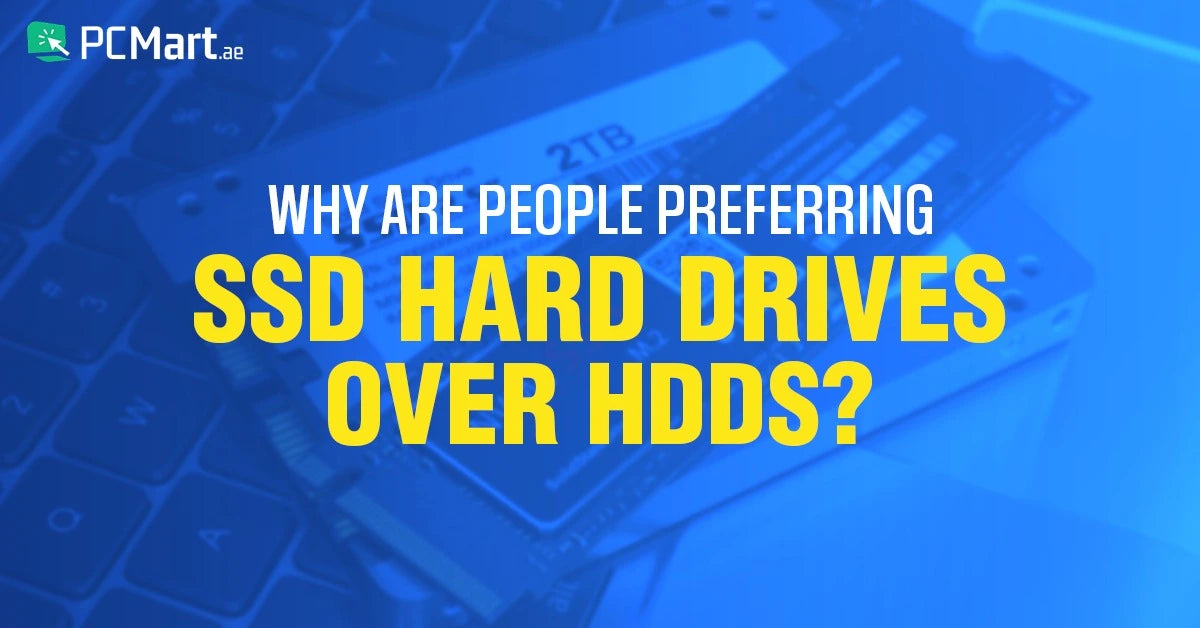 Newer Post
What Are The Benefits For Owning A Desktop Computer And Why Should You Care?