Your Wireless Mouse Not Working While Connected? 5 Things to Check
How many unresponsive clicks does it take to change a wireless mouse? The answer may surprise you. People usually think of a mouse as a lasting PC (Personal Computer) part, which technically it should be. However, not all mice are made the same. 
Especially if you buy any computer accessory from pawnshops, you can expect the longevity to take a nosedive. In the UAE (United Arab Emirates), it might seem like getting superior quality IT spare parts is a tedious job, but it is further from the truth: PCMart has been solving the problem since 2012.  
You can buy a wide range of laptops, desktops (both gaming and business), and PC parts such as graphics cards, RAM (Random Access Memory), SSDs (Solid State Drives), and wireless mice, among other things. The quality is unlike any other, making our products stand out. 
However, if you have bought a mouse from some other store, here are seven checks you can perform before heading over to PCMart. Better yet, you can skip this step and buy our best-selling AbleNet Duo business mouse from our website.  
Ensure Your Wireless Mouse is Plugged In
What if we tell you so many people get such a basic step wrong? Unfortunately, it is a prevalent reason. Even if your mouse is plugged in correctly, it may not be. That is because some computer mice need adapters or dongles to function. Make sure the adaptor or the dongle is securely plugged into a USB port. If it is a USB receiver, try connecting it to a different port to rule out any issues with the specific port. 
If you have plugged in a new mouse and it is not responsive, read the hardware requirements to make sure you have the proper connectors and cables. If you are using Windows, make sure your device is getting picked up by the system.  
Check for Batteries or Bluetooth
If the PC does not detect your mouse, another common issue that happens often is the power connections are faulty. If you notice delays in response time or mouse function, you need the batteries (usually AAA) or charge your mouse if it has a chargeable slot.  
Check if your Bluetooth mouse is receiving power by checking for some indication of power (usually a light). Move your mouse around on the mousepad to see if any indicator comes on. If your mouse has a power switch, it is often on the bottom side. 
If you have a Bluetooth mouse, check the connectivity on the device you are using. On Windows, do the following steps: 
Click the

Start

menu button and open

Settings

. 

Select

Devices

and then

Bluetooth & other devices.

 

From the devices drop-down, find your mouse and check if it is paired or not. 

Pair the device 
On Apple products, do the following: 
Open the

Settings

app on your MacBook or iPad. 

Open or tap

Bluetooth

. 

Look under

Other Devices

for your Bluetooth accessory, then tap its name to pair it with your device. 
Update Drivers
Your Bluetooth mouse communicates with your computer through a small piece of software known as a driver. You can think of them as humming along in the background. It is only when you need to do something urgent that you may need to uninstall/reinstall a driver because your device is behaving erratically. There is a greater than average chance your mouse is lagging or not getting detected because your drivers are malfunctioning. 
Visit the manufacturer's website and check for any available updates specifically designed for your Computer mouse model. Download and install the latest drivers and software to ensure compatibility and optimal performance.  
You can also choose to update drivers from your PCs (Personal Computer). On Windows, you can: 
Open

Device Manager

. 

Expand the

Mice and other pointing devices

category. 

Right-click on your mouse and select

Update driver

. 

Select

Search automatically for drivers

. 
On a Mac, do the following: 
Open the

Apple

menu and select

System Preferences

. 

Select

Software Update

. 
Increase Cursor Precision
You can also change the acceleration and precision settings of your mouse if you feel that the device is just acting up. This move involves adjusting your mouse settings so the mouse travels more slowly when you make small movements. 
You can either scavenge the settings to find the precision settings or get a third-party app to customize your mouse settings. The choice is yours.  
On a Windows, do the following: 
Click the Windows

Start

button and type mouse. 

Click on

Mouse settings

app. 

On the far right of page under

Related settings

, click

Additional mouse options

. 

Select

Pointer Options

tab. 

Untick the

Enhance pointer precision

checkbox. 

Click

Apply

. 

Click

Ok

. 
On your Mac: 
Choose the

Apple

menu, then

System Settings

. 

Click on

Mouse or Trackpad

in the sidebar and scroll down. 

 Drag the "Tracking speed" slider on the right. 
Consider a Hardware Change
If nothing else works, and you even went as far as changing your mousepad for it, you must consider switching to a new and better hardware.  
You can opt for a renewed Ablenet Duo wireless mouse from PCMart for your business needs. You can use it for gaming if you like, but it can give its promising results in formal usage. Its soft-touch coating provides a comfortable, non-slip surface. The mouse is compatible with iOS 13- or newer-running iPads, which is a welcome change from the market norm.  
Conclusion
A wireless mouse that stops working while connected can be frustrating, but by following the troubleshooting steps we have mentioned here, you can identify and resolve the issue.  
By systematically going through the checking factors, you can get your computer mouse up and running again. Remember, if all else fails, reach out to PCMart for a better replacement. With a little patience and troubleshooting, you will be back to enjoying the convenience and freedom of your wireless mouse in no time. 
Newer mice also have improved wireless connectivity technologies. Even though we thoroughly examine each tech gadget, we recommend going through basic troubleshooting to see if your product works. There is even a return-back policy on PC Mart if you rethink your purchase. Head on over to our website 
today and explore the options for yourself.
---
Older Post
Dell Latitude 7480 The Perfect Blend of Business and Entertainment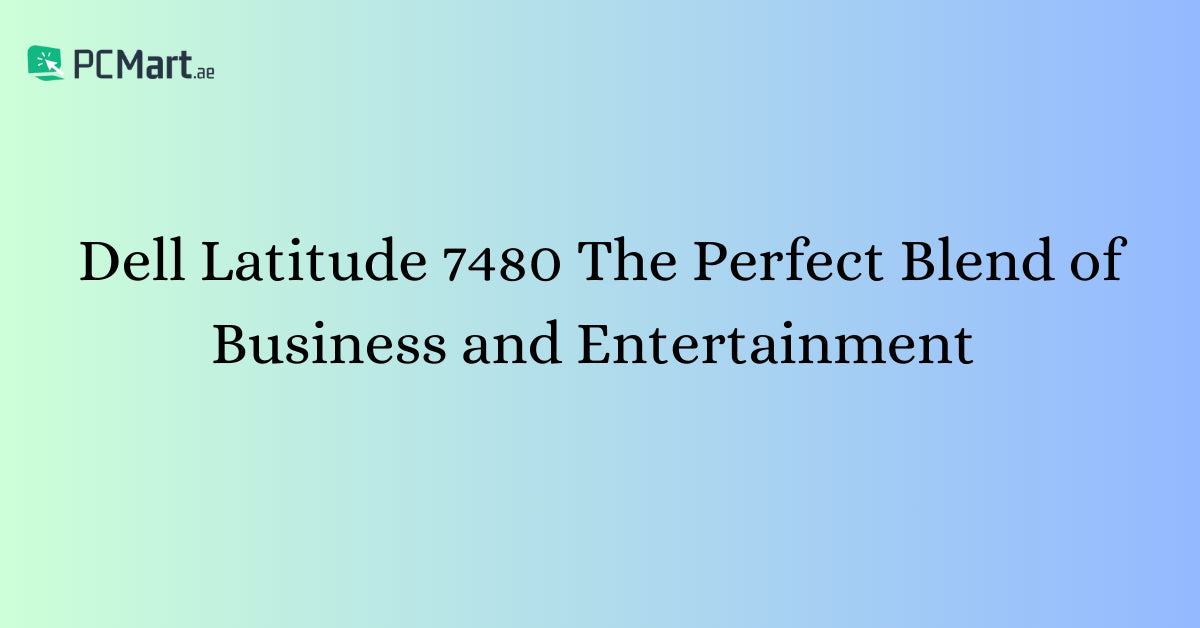 Newer Post
THE HP EliteBook 830 and 840 G6 are up for grabs.