Which Dell Inspiron To Go For That Fits Your Requirements?
Buying a laptop while you're picking between the best brands can be a complicated and daunting process. The main thing that many customers prefer is that the price is relevant to them. That is why Dell Inspiron laptops are perfect. They are not that expensive and meet all your requirements. This article will cover all the basics of why you should buy a Dell Inspiron laptop. 
What to Expect From a Dell Inspiron Laptop?
Dell Computers are available in various models, each model caters to a variety of requirements. Let's have a look at some of the factors to consider when purchasing a Dell Inspiron Laptop from PC Mart. 
Design
Customers can select from five assorted sizes, ranging from 13 to 17 inches. Displays with small bezels (of various thickness), edge-to-edge keyboards, aluminum chassis (or outer shells), webcam privacy shutters, backlit keyboards, and Thunderbolt 4 connectors are standard on all Inspiron notebooks. 
Best Use for the Inspiron
Dell describes the Inspiron range as "for the home." However, this does not imply that using it at home is your sole possibility or that it is just suited for domestic use. In fact, two of our "best laptops" shopping lists include Inspiron laptops for distinct reasons. 
Affordable Range of Computers
The Inspiron line comes in five many sizes, and the price variations in each size category vary quite a little, but in general, an Inspiron laptop can cost anywhere from 900AED, and 3500AED. Not to mention the extra discounts for festivals and holidays. In comparison to its competitors in latitude, Inspiron is substantially less expensive. 
Technical support
Dell supplies a variety of online technical support alternatives to help you in finding the solution you need. Customers looking for help with their laptop troubles can contact Dell by live chat, email, or phone. Many users have reported having excellent experiences when contacting Dell's tech support service and finding them helpful in resolving any difficulties with their computers. 
Warranty & Repair
All products come with a 90-day warranty and a money-back guarantee of 15 days. When you buy a product, the warranty information will be listed in your account. If the device is still under warranty, PC Mart will cover all delivery fees and the repair costs will be waived.  
Coverage
PC Mart also supplies delivery services not only in the United Arab Emirates but also Oman, Bahrain, KSA, and Kuwait. Customers of these regions can easily browse our range of laptops through the PC Mart website. Keep in mind that this will incur charges. So, if you are interested in any of the laptops in question, please do not hesitate to contact us. We are in a relationship building process. 
Which Dell Inspiron would be the right one for you?
There are dozens of models of Inspiron on PC Mart with each a unique one in one or more aspects.  
Dell has announced the Inspiron 14 3493, a 14-inch (1366x768) laptop for the cheap to mid-range market. The Core I5-1035G7 processor is paired with 4GB of RAM. A 128GB SSD (Solid State Drive) is also included for storage. Do not misjudge this beast for its size. The Inspiron 14 gives you an extra detailed screen and a powerful i5 processor for your daily and high-end usage. 
The Dell Inspiron 14 2-in-1 is an unusual notebook in the company's lineup. Inspiron line is typically reserved for its most basic and clumsy consumer-grade computers. However, the Inspiron 14 2-in-1 borrows a few features from higher-end laptops.  
These include a metal lid, a fingerprint reader, surprisingly good speakers, and a sharp touchscreen that flips around into tablet mode. The 14" FHD screen is equipped with 8GB of RAM, a 256GB SSD, and an Intel Core I5-1135G7 processor. The versatility of the notebook attracts users of multiple backgrounds and domains. With this device you can watch your favorite movies and catch up on work alongside. 
Dell's latest release in the 14" Inspiron series of 2-in-1 laptops, the Inspiron 14 7415 PLUS Laptop, comes with all the latest technologies, including a 256GB SSD and a 12th generation Intel 6-core Processor. The Intel Core Ryzen 5-5500 CPU enables great multitasking and fast processing. To save power and extend battery life, the processor will run at 3.6GHz when not in use but will increase to 4.2GHz when needed for robust performance.  
Inspiron 7415 Laptop features a 14" Touch Screen with (1920x1080) FHD resolution for outstanding visuals, as well as an integrated graphics card embedded into the Intel Core Ryzen 5-5500 processor, which will utilize the computer's 8GB of RAM for graphics memory. If you want power and useability for entertainment and work, this is the right way to go. 
Released in 2022, the Inspiron 7620 PLUS Laptop is Dell's latest release in the 16" Inspiron family and comes with all the latest technology including DDR5 Memory clocked at a whopping 4800MHz and a 12th-generation Intel 14-core Processor.
The Fourteen cores on the Core i7-12700H processor allow for exceptional multitasking. To save power and prolong battery life the processor will run @ 3.5Ghz under low use but will boost to 4.7GHz under heavy use for powerful performance.  
This Inspiron 7620 PLUS Laptop comes with a 16" Non-Touch Screen with (3072x1920) resolution for stunningly clear visuals and an integrated graphics card built into the Intel Core i7-12700H processor which will use the computer's 32GB of RAM for the graphics memory.
A laptop of this caliber is the perfect platform to run large-sized applications and even execute complex programs. 
Final Thoughts
By far Dell Inspiron is the most affordable laptop. These are but just a few of the models available on PC Mart. If you need a broader variety of computers, go check out the website. 
---
Older Post
Which Dell Latitude 3400 Variants Are Great For You?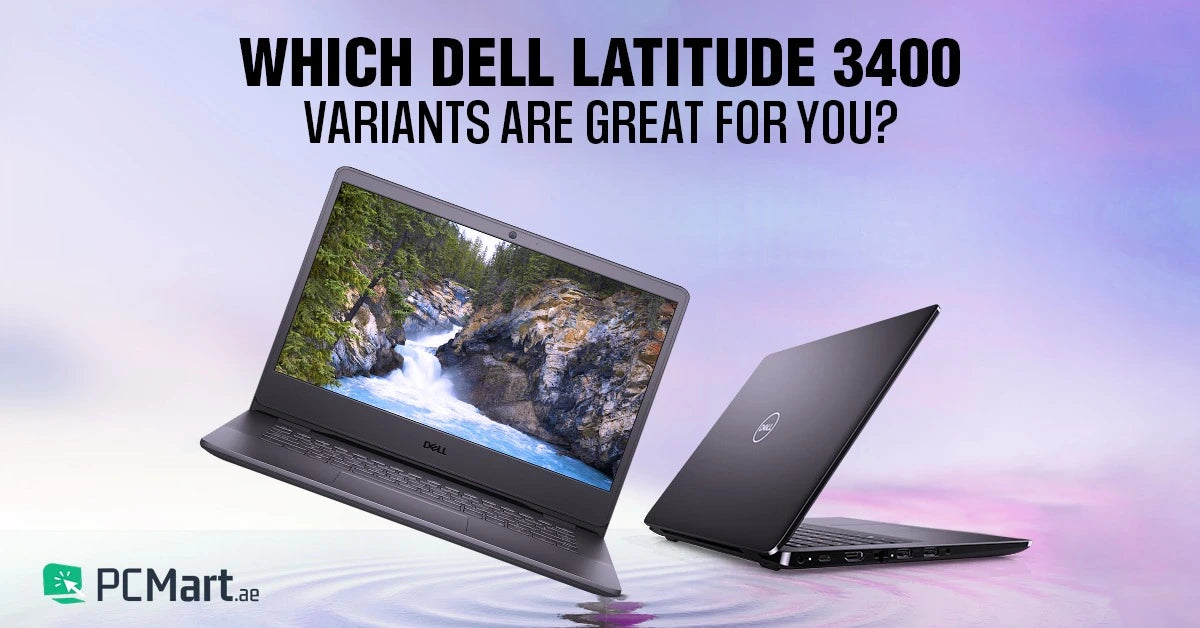 Newer Post
Why Are People Preferring SSD Hard Drives Over HDDs?